The biggest brands and names are powered by Shopify and Shopify plus.
Shopify isn't just for start up businesses, the platform is home to some of the worlds biggest enterprise brands and names who unleash it's mighty power with out of the box features and server capabilities like no other. So here is our round up of 50 of the biggest brands & names on Shopify and Shopify Plus.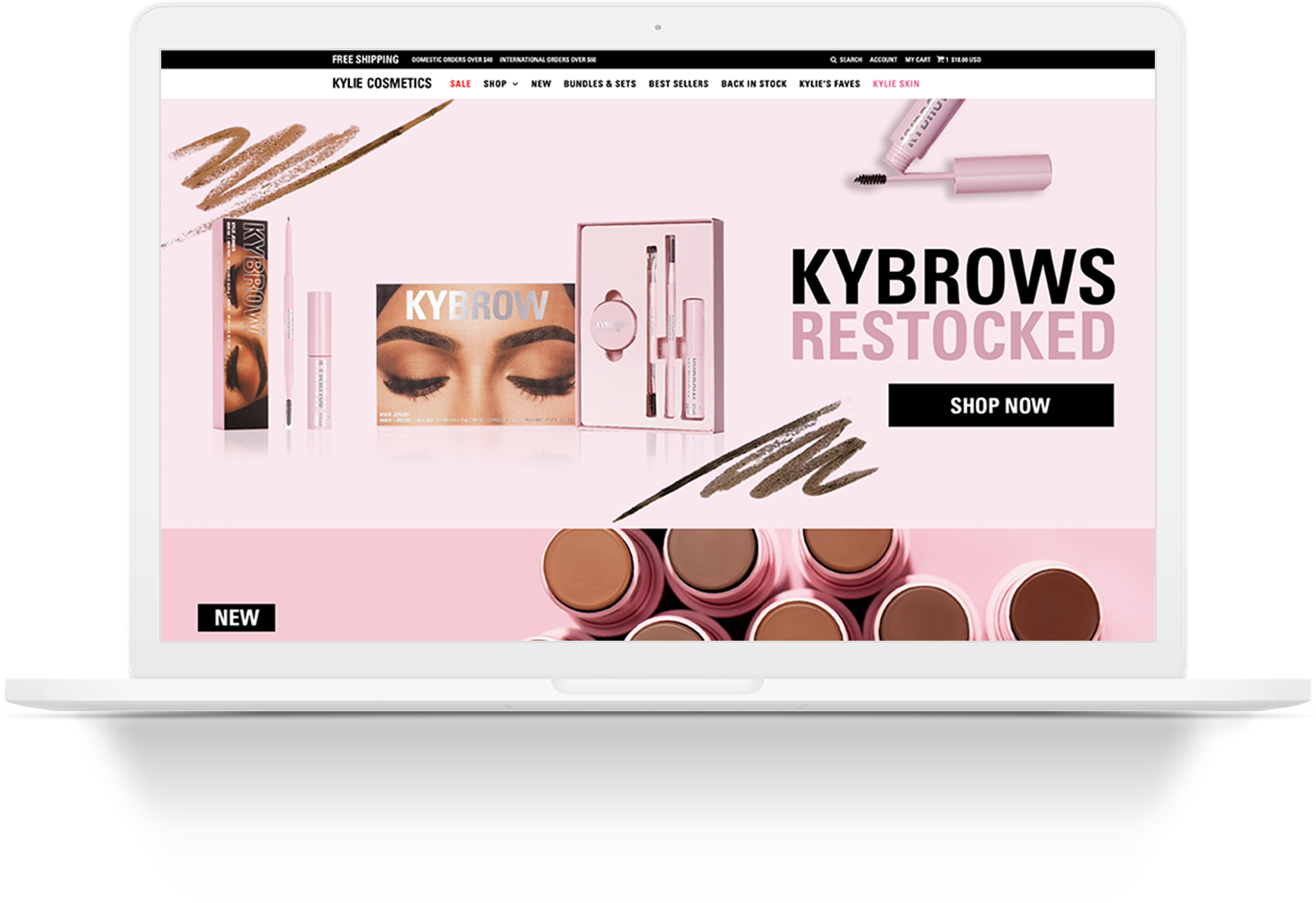 Kylie Cosmetics is an American cosmetics company founded by media personality Kylie Jenner. The brand's ecommerce store is powered by Shopify Plus. Back in August 2016, Kylie Cosmetics handled over 200K visitors who flooded the online store all at once during one of the biggest product launches in ecommerce history.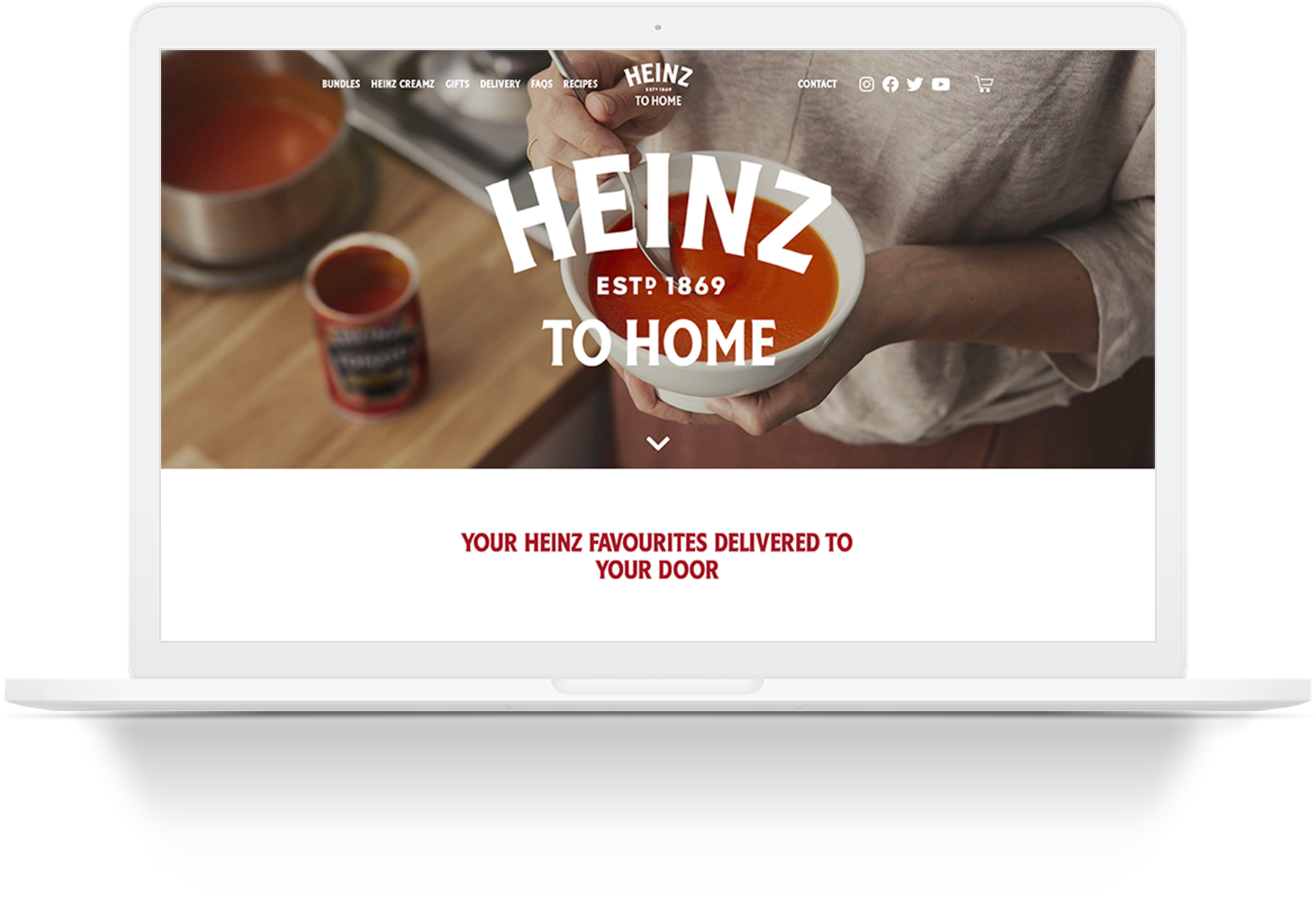 With the country on lockdown due to COVId_19 and usual distribution channels disrupted, Heinz launched their first ever e-commerce platform in the UK in just 3 weeks on the Shopify platform. The global brand traditionally distributed their products through retail however are now growing their direct-to-consumer strategy.
The unforeseen impact of COVID-19 forced Lindt Canada to close all its stores nationwide. Without ecommerce functionality, the company had a large inventory of chocolate with no way to get it to its loyal customers. Lindt launched their ecommerece store on Shopify Plus in just 3 days.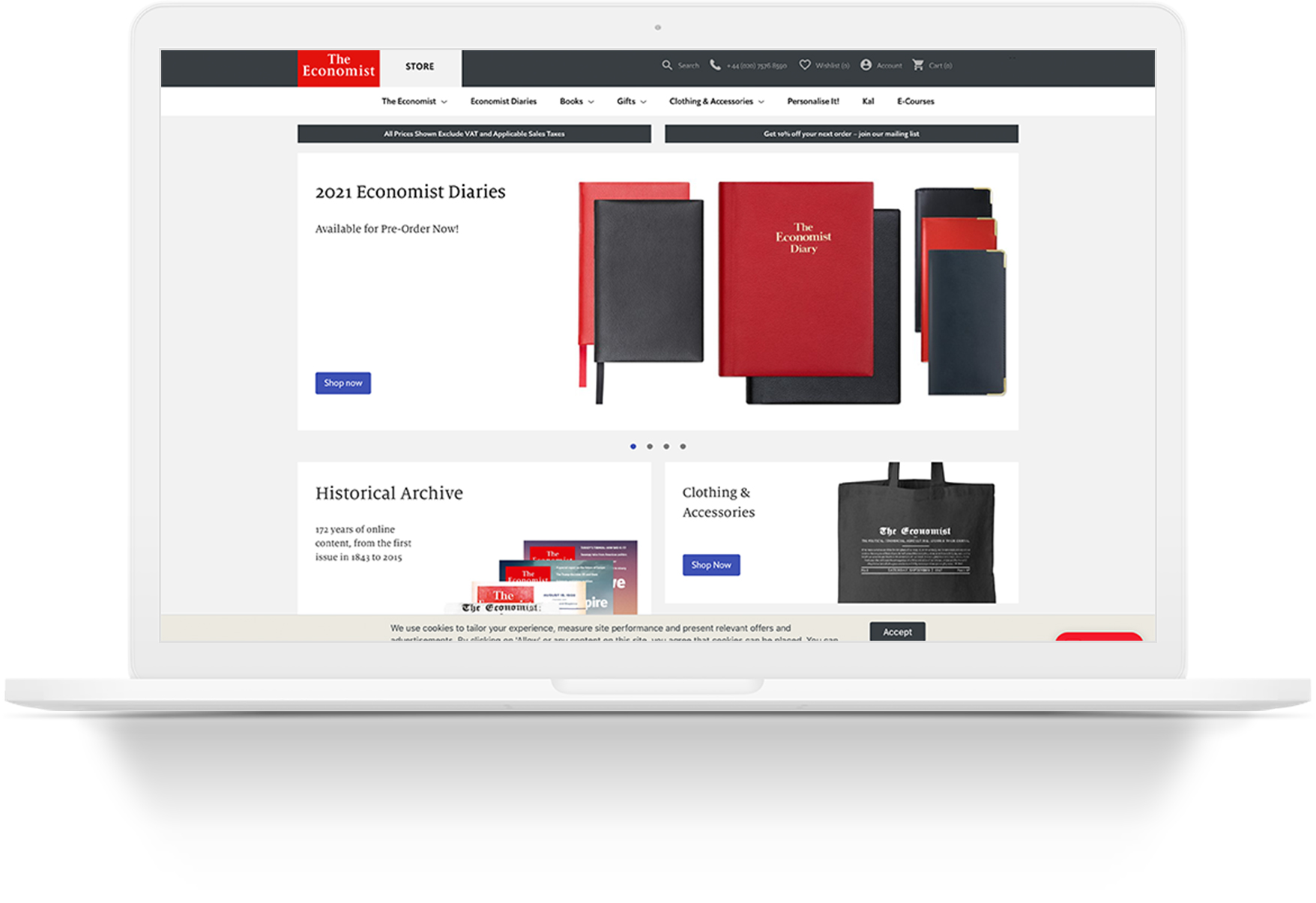 The Economist online offers an authoritative insight and opinions on international news, politics, business, finance, science and technology. The e-commerce store stocks a range of Economist printed and audio books, as well as a range of office stationary and diaries.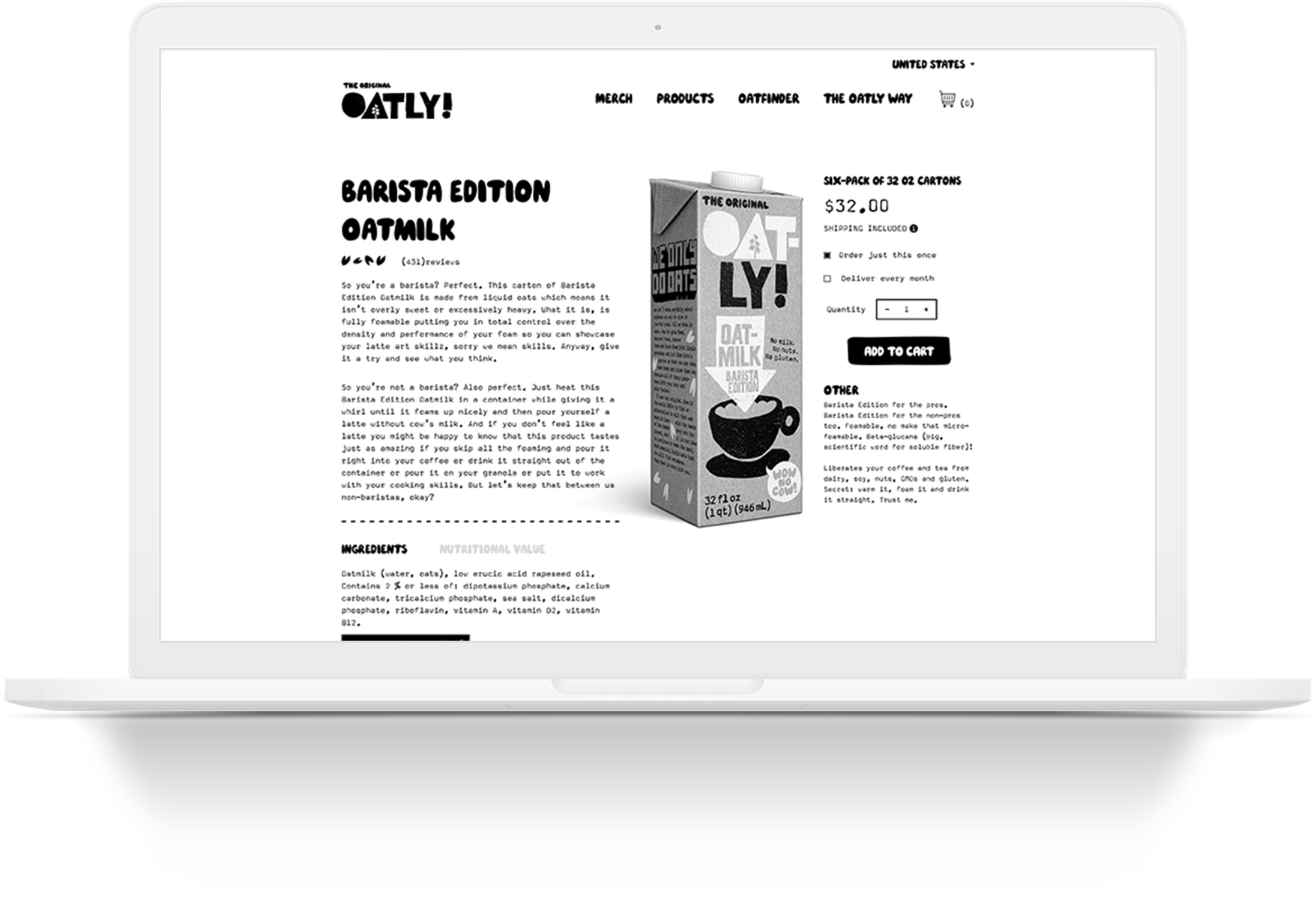 Leading global dairy-alternative milk brand, Oatly, offer a direct to consumer platform in the US powered by Shopify. The website is incredibly on brand to their no nonsence approach to captivating their target audiences.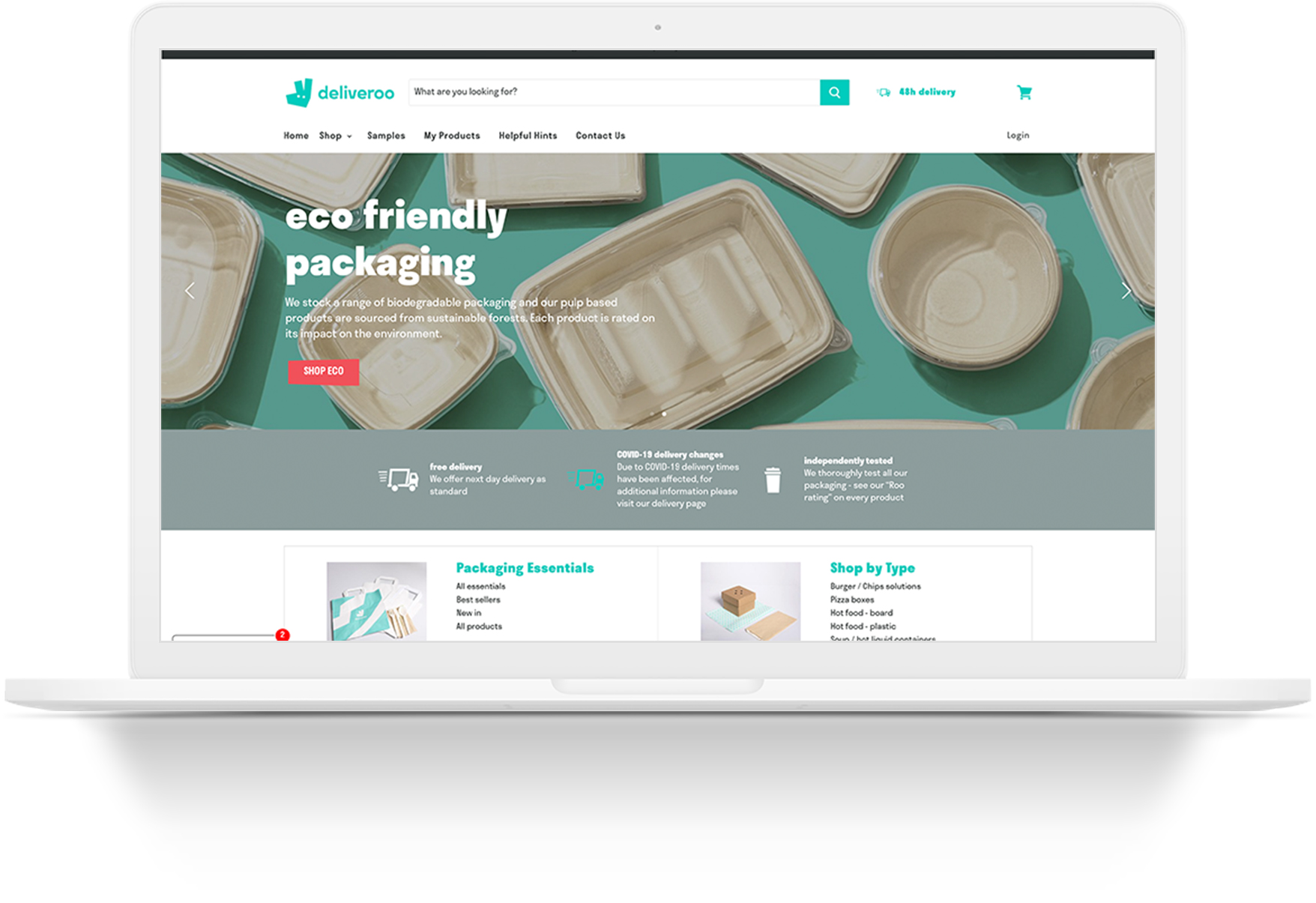 Global food delivery technology brand chose Shopify to power and streamline their packaging and their rider kit stores over a course of 6 to 8 weeks. Deliveroo sell these products directly to their merchants and riders through the platform.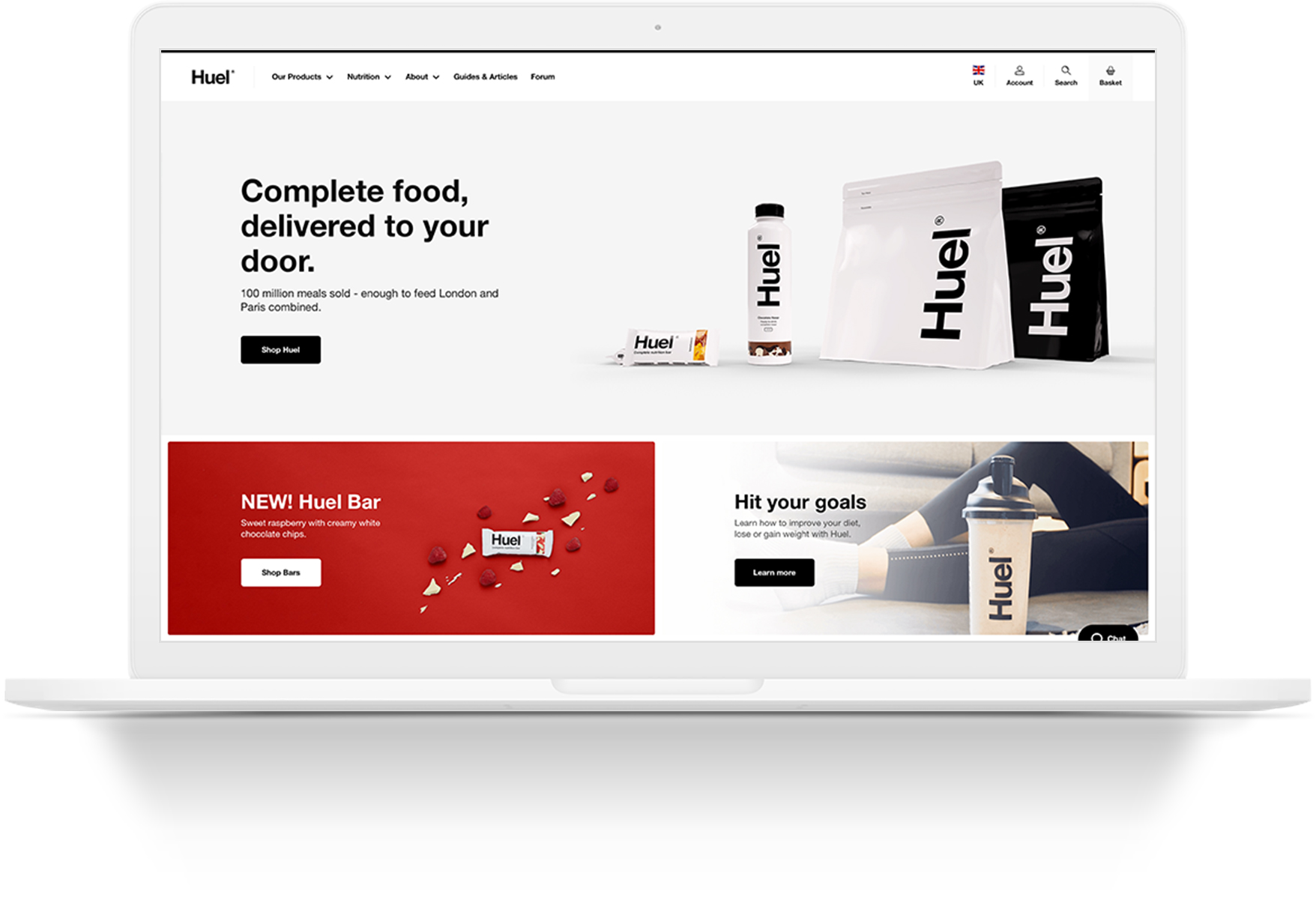 Huel offer nutritionally complete meal replacement shakes and use Shopify to power their entire ecommerce ecosystem. From one-time orders, upselling, free gifts and subscription orders - shopify servers at the very centre of their business.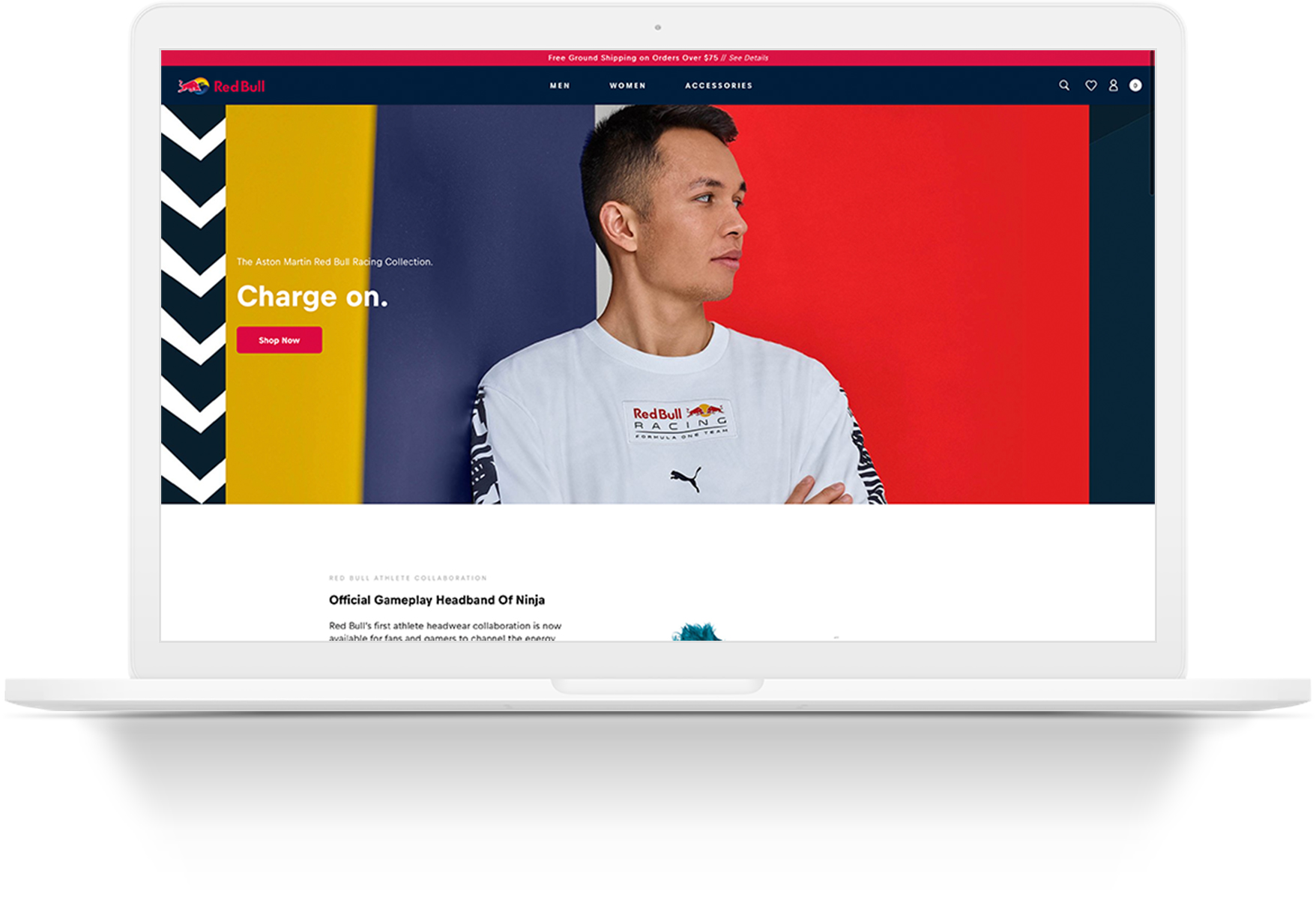 Global energy drinks brand, Redbull, use Shopify to power their US online merchandise store. Supercharged ecommerce soltuion for a supercharged energy brand.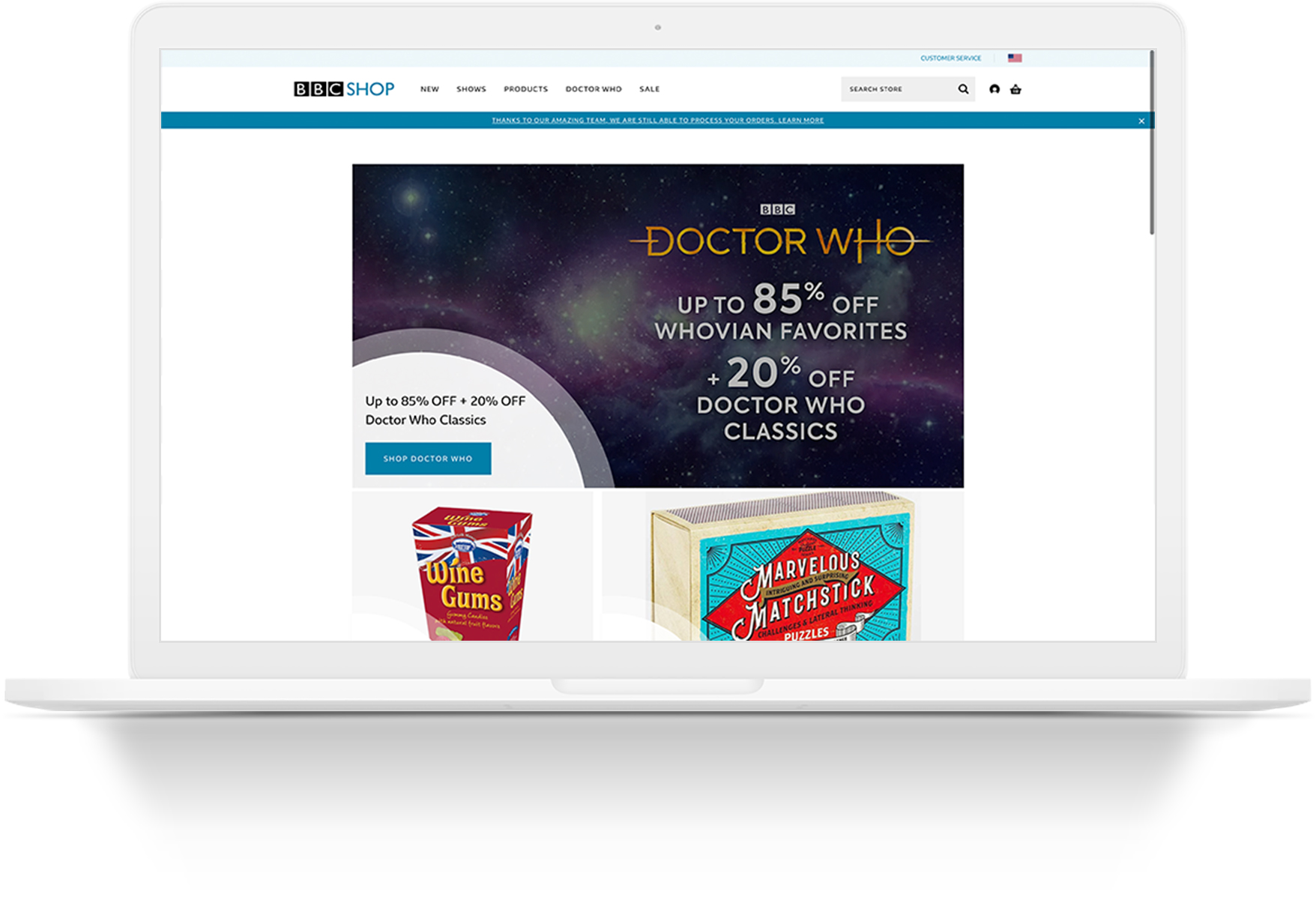 BBC chose Shopify plus to replace their previous magento platform for their US and Canadian merchandise stores..
Sir James Paul McCartney CH MBE is an English singer, songwriter, musician, composer, and record and film producer who gained worldwide fame chose Shopify to sell his merchandise online.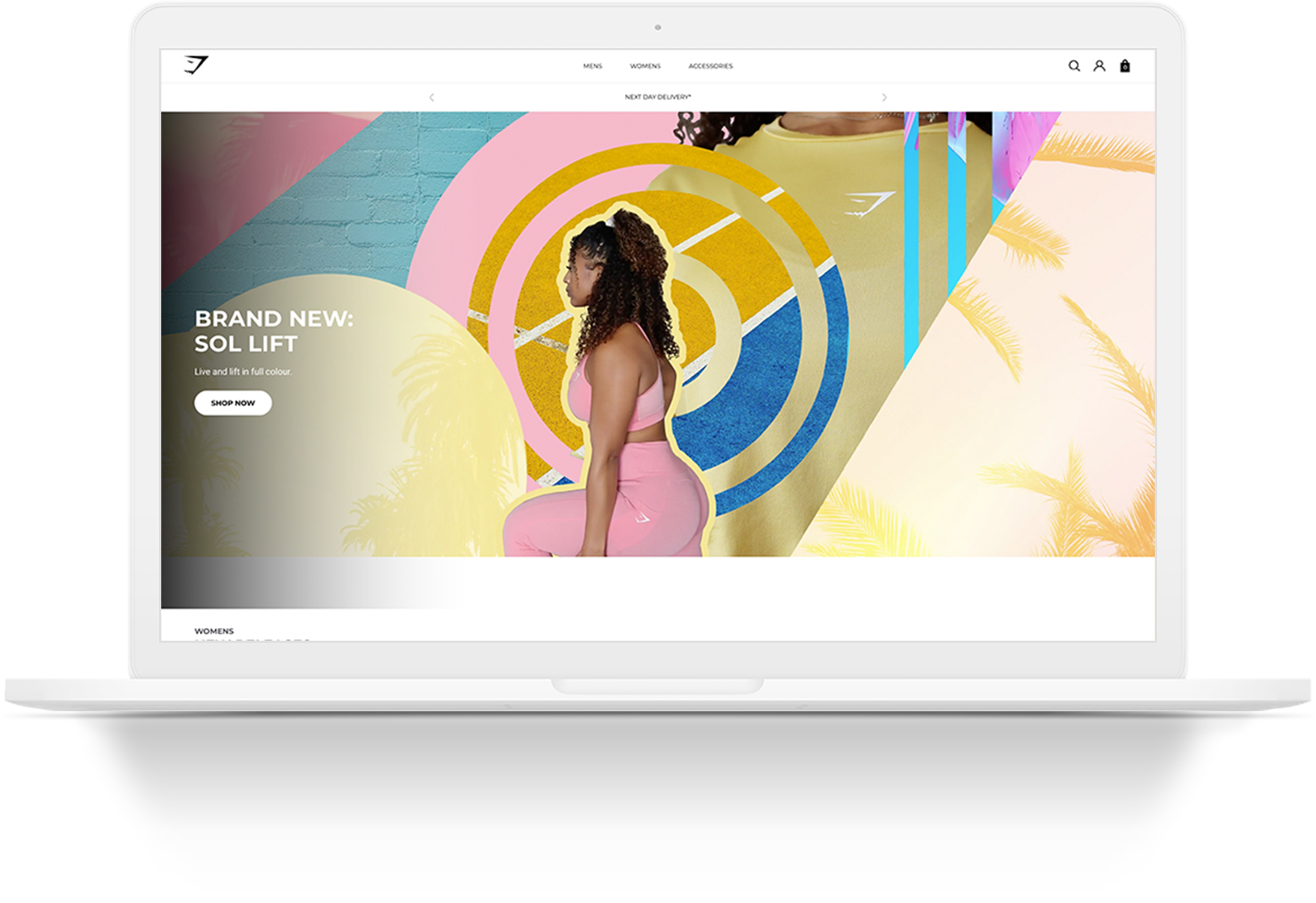 One of the fastest growing UK gym brands, Gymshark transitioned from Magento to Shopify following a 10 hour outtage on their previous platform. Gymshark have trusted the platform ever since.
We built a bespoke Shopify website for the nationally stocked chocolate brand, Doisy & Dam, equipped with personalised product recommendations, hover effects and real time search.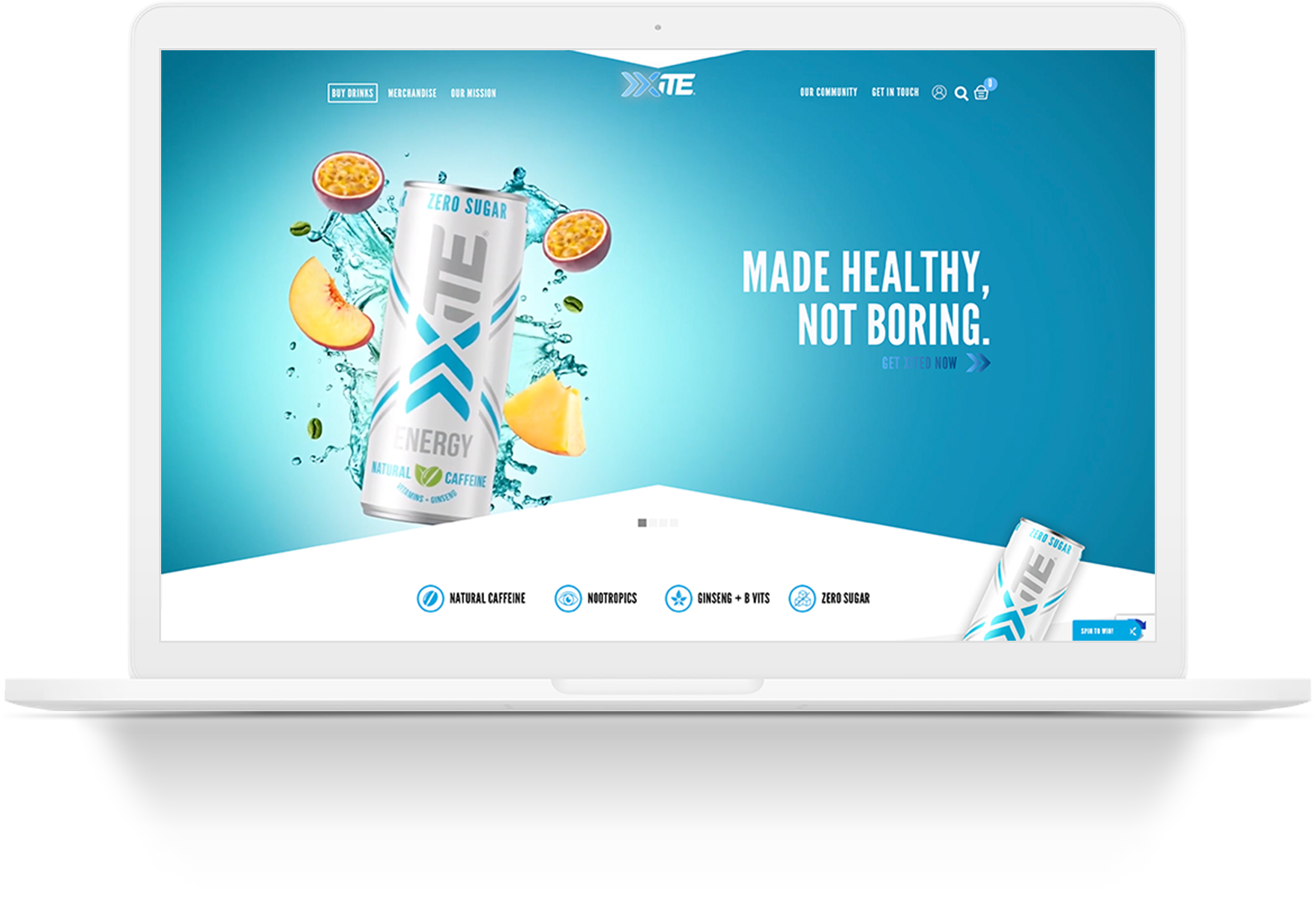 We built a bespoke Shopify website for the energy drinks brand, xite energy. The website features intelligent upselling and discounts.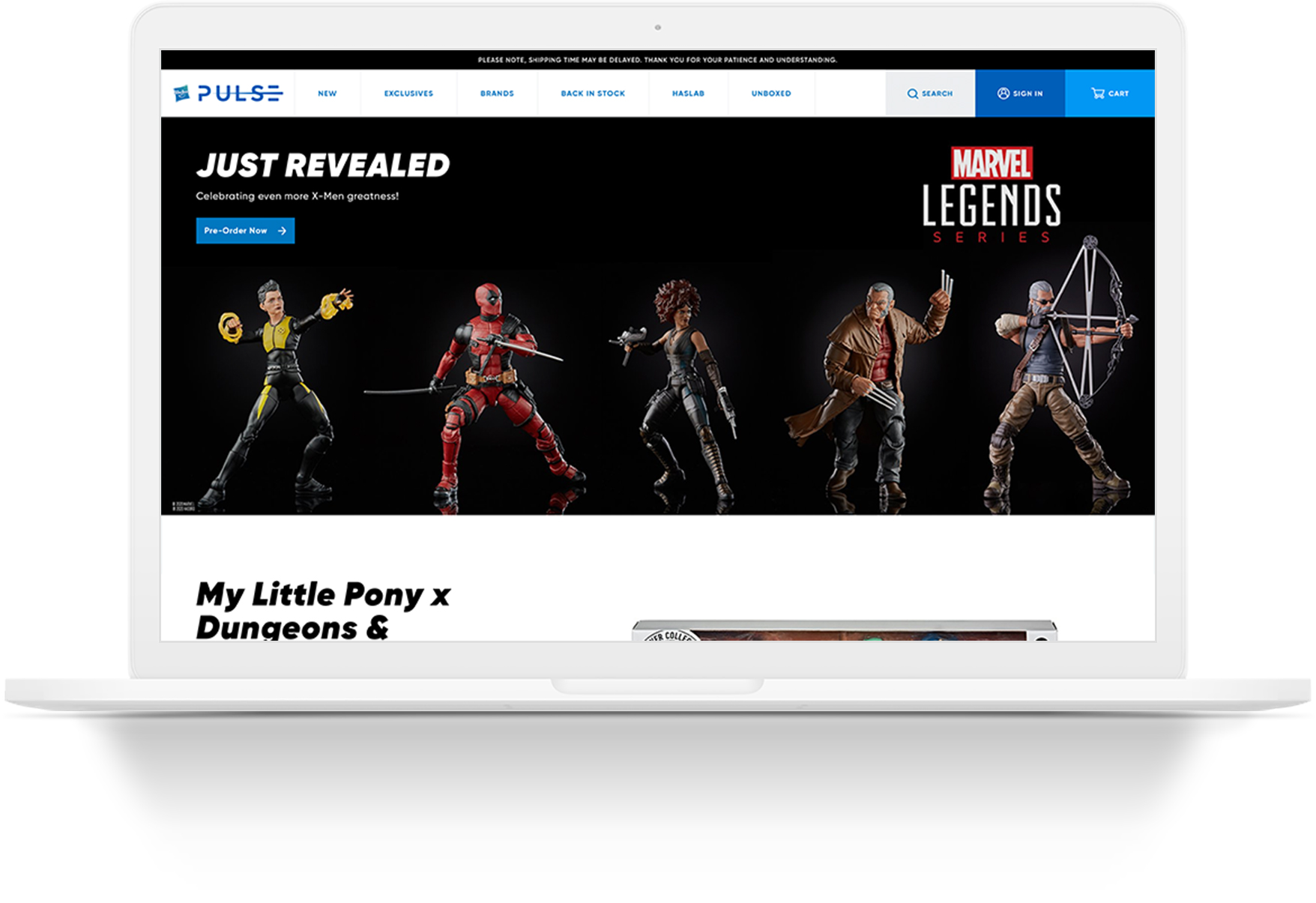 Hasbro the leading toy store use Shopify Plus to power their DTC and ecommerce operations.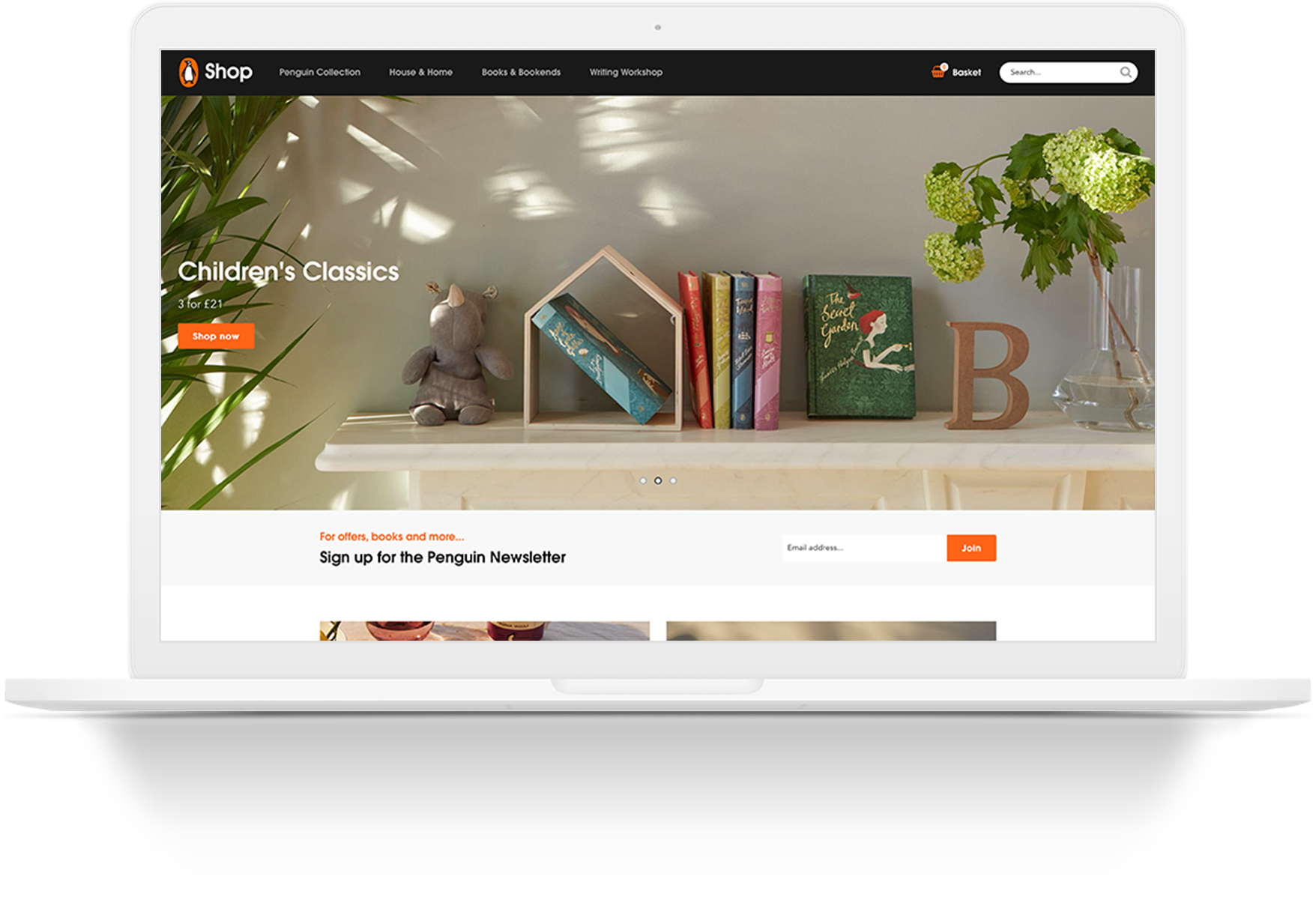 World leading trade publisher use Shopify to sell books, ebooks and more direct to their consumers.
Lazy Oaf is a London based fashion label designing womenswear, menswear and accessory collections featuring bold colours and graphic prints.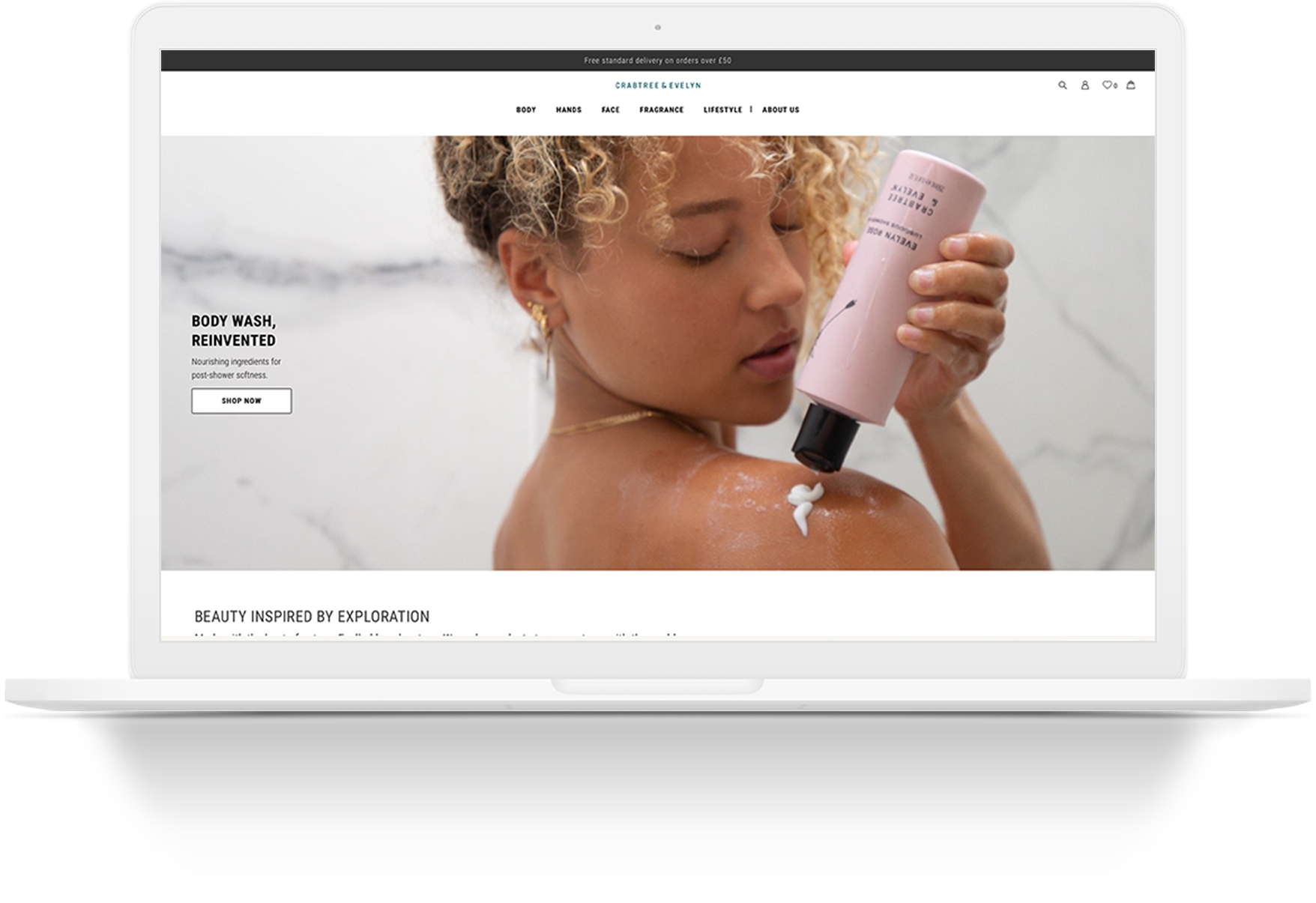 Crabtree & Evelyn (or C&E, to our friends) was founded by wanderlust and nature enthusiast Cyrus Harvey. He explored the world and brought back capsule collections of the products from his adventures. He didn't sell soaps, he sold stories. He connected with every place he visited and every person he met along the way.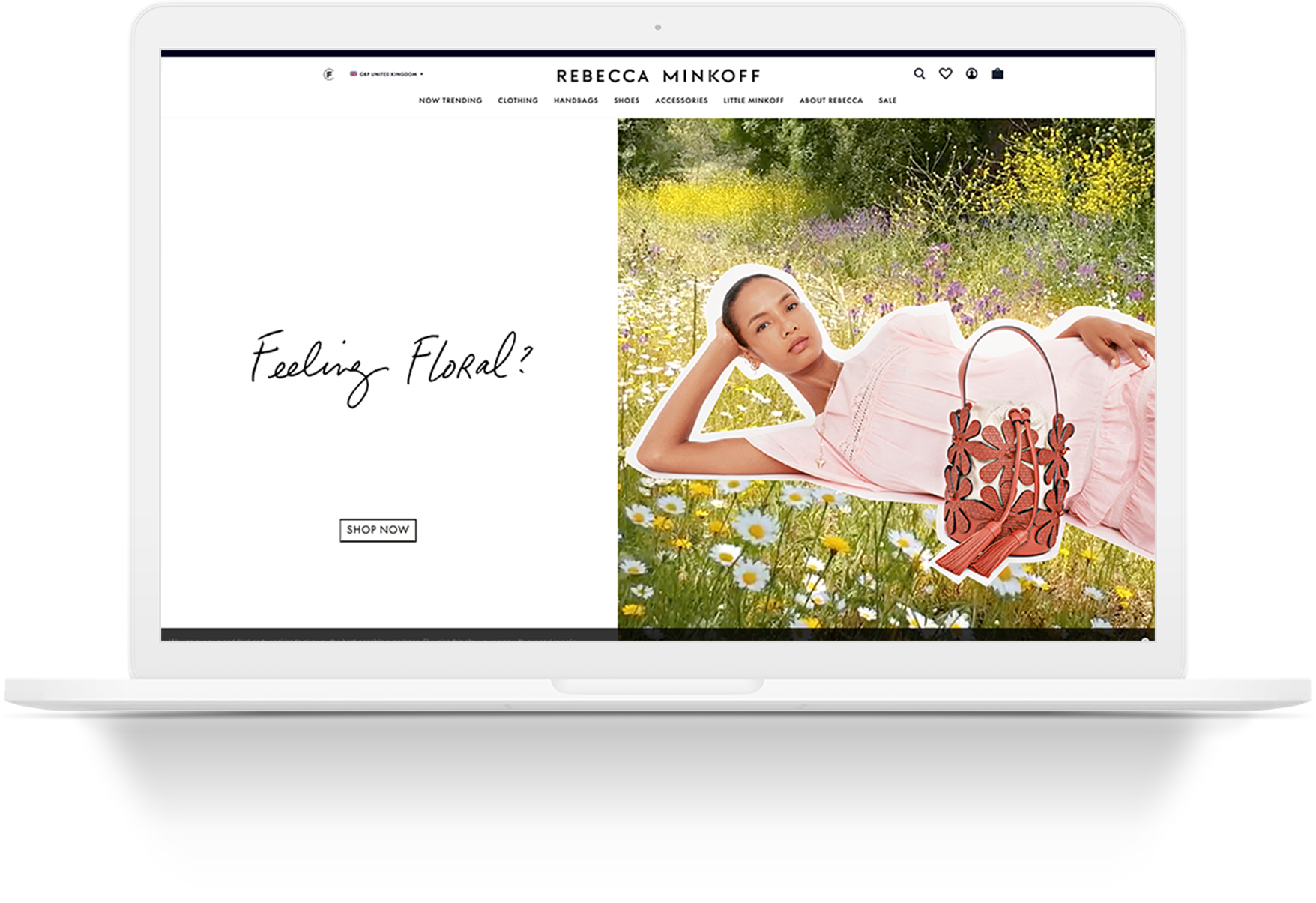 An industry leader in accessible luxury handbags, accessories, footwear and apparel, Rebecca Minkoff's playful and subtly edgy designs can be spotted around the world on young women and celebrities alike.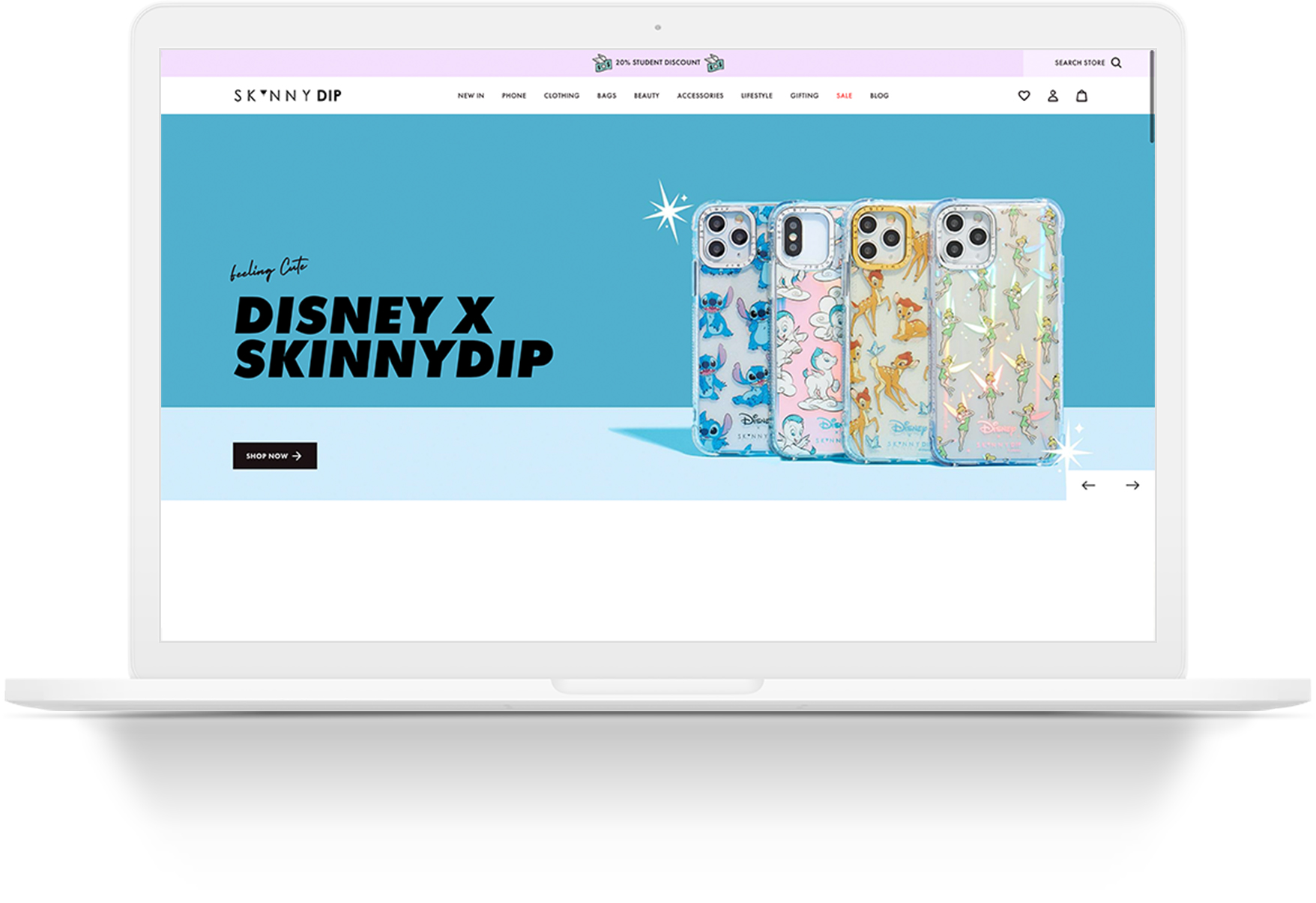 The people best known for serving up fun and quirky accessories, clothes and more all year round - Skinnydip use Shopify to powerful their fun offering.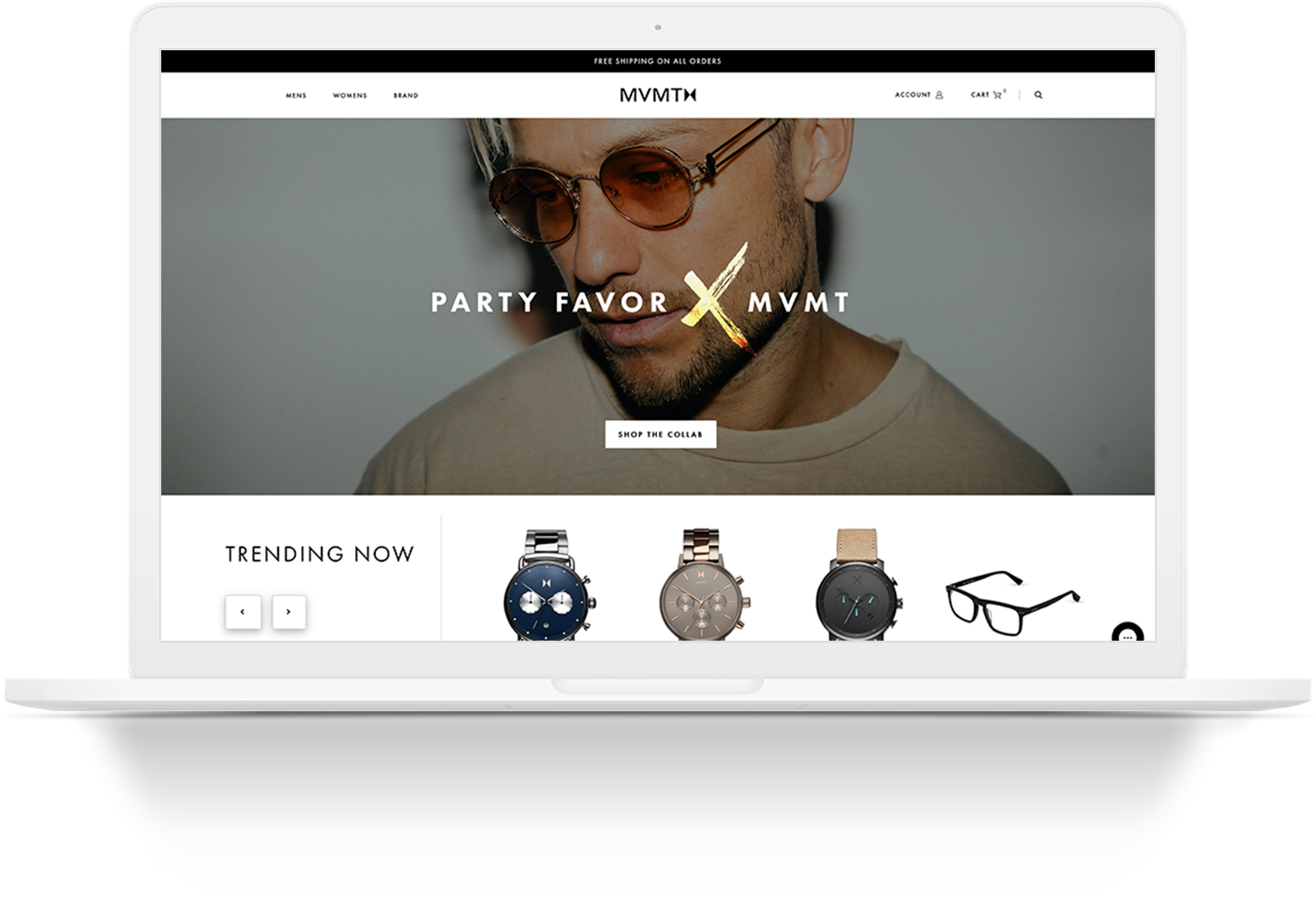 MVMT Watches live by Shopify, using the platform to power their high quality, lower cost watch offering to the world.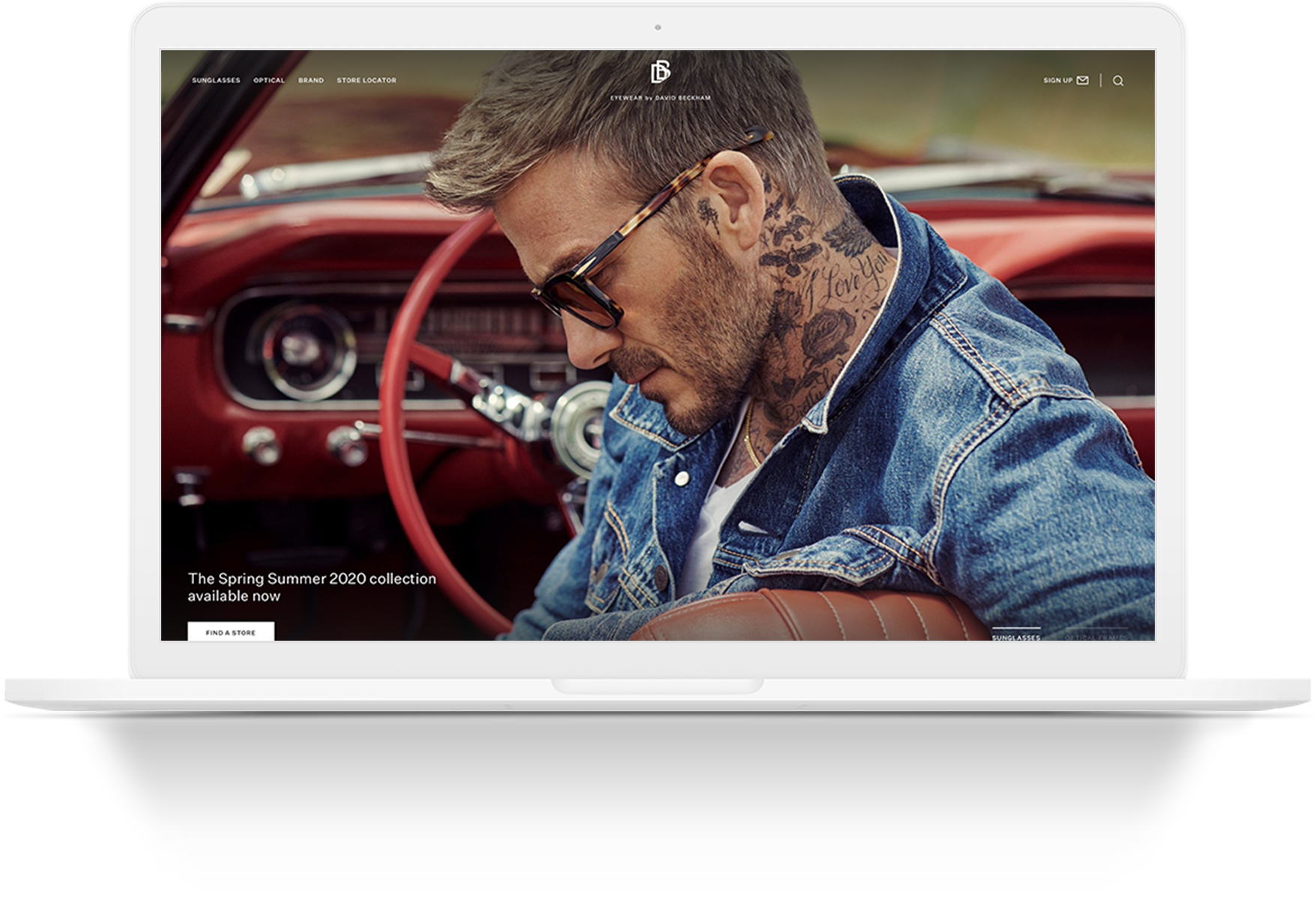 David Beckham's ecommerce journey and expansion is all powered and trusted on the Shopify platform..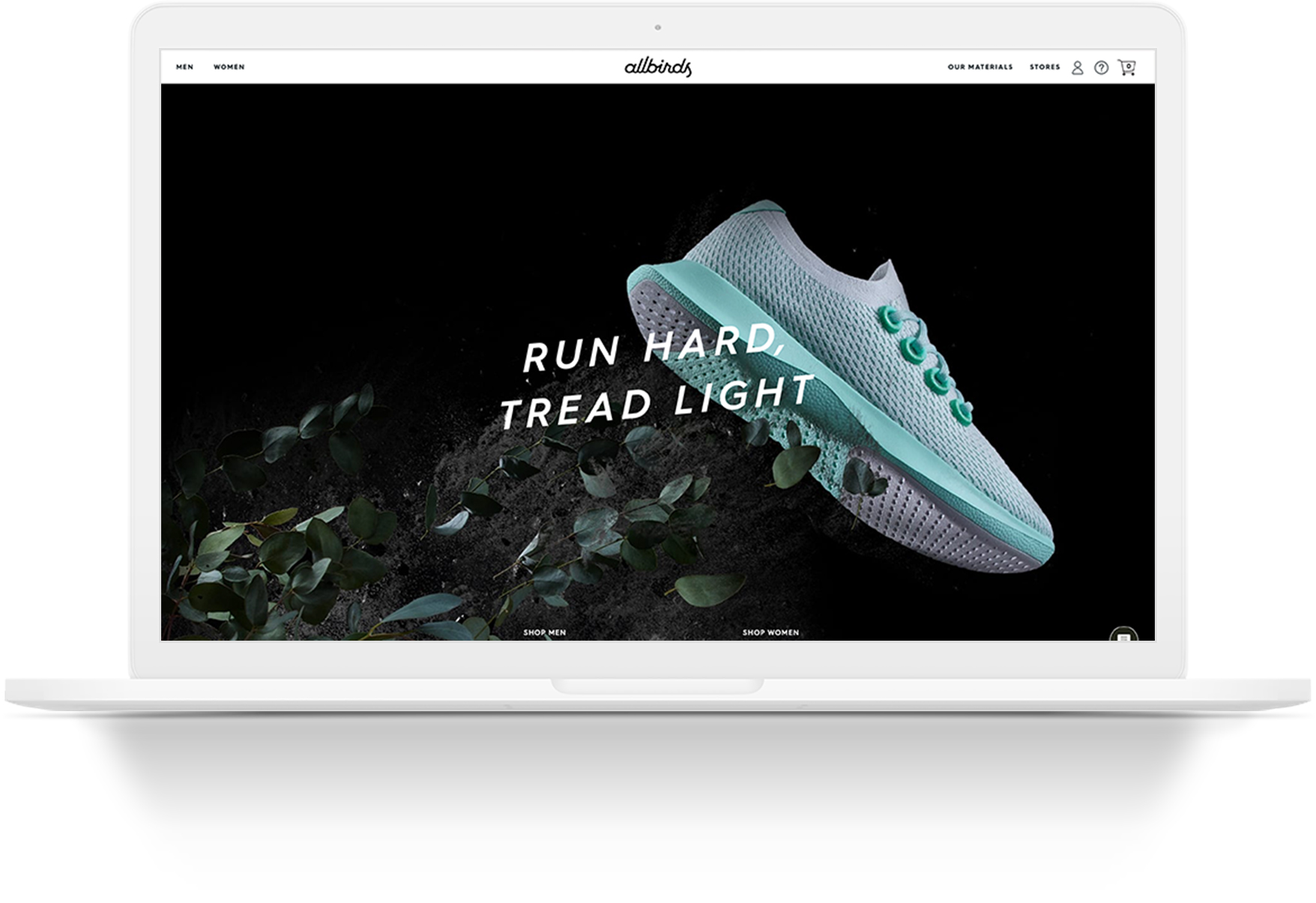 The self-proclaimed world's most comfortable shoes by Allbirds are made with responsibly sourced, premium natural materials, like ZQ Merino wool, eucalyptus tree, and sugarcane. The brand is powered by Shopify Plus.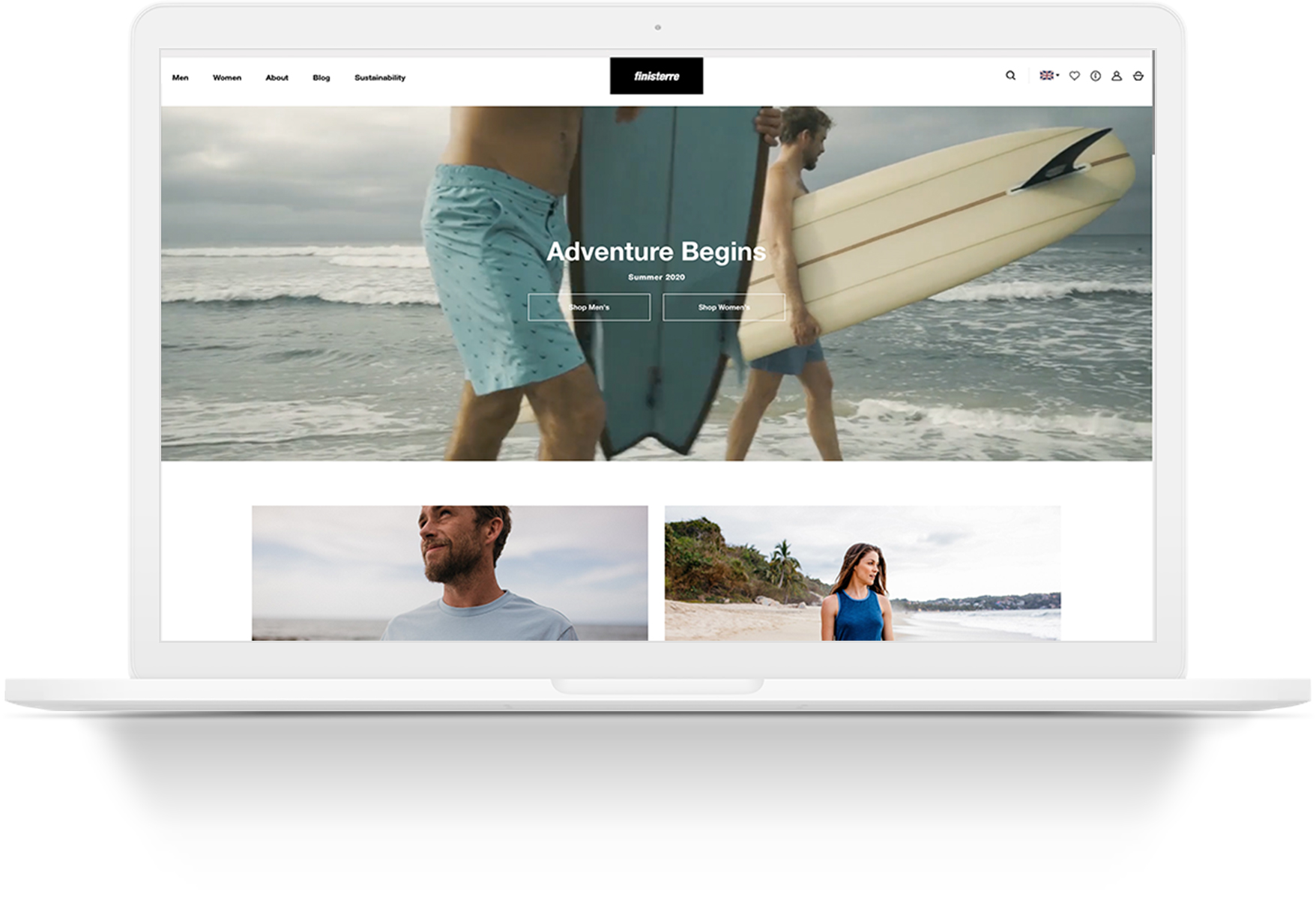 Finisterre is a pioneering, sustainable outdoor brand, built to inspire a love of the sea and anchored in exceptional product. B Corps certified.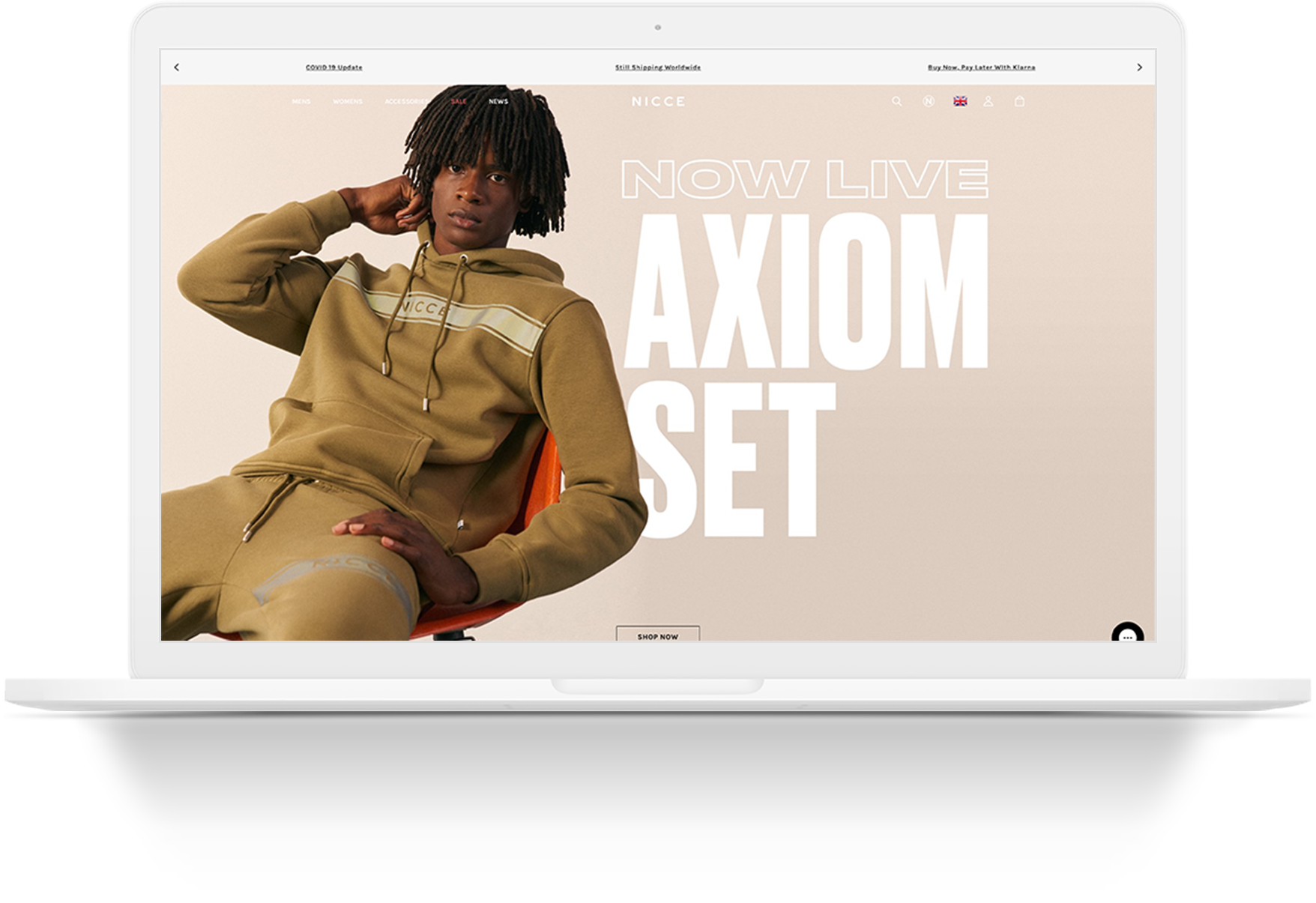 Clean, simple, quality contemporary casual wear designed in East London. Shop the latest NICCE menswear & womenswear collections with their Shopify website.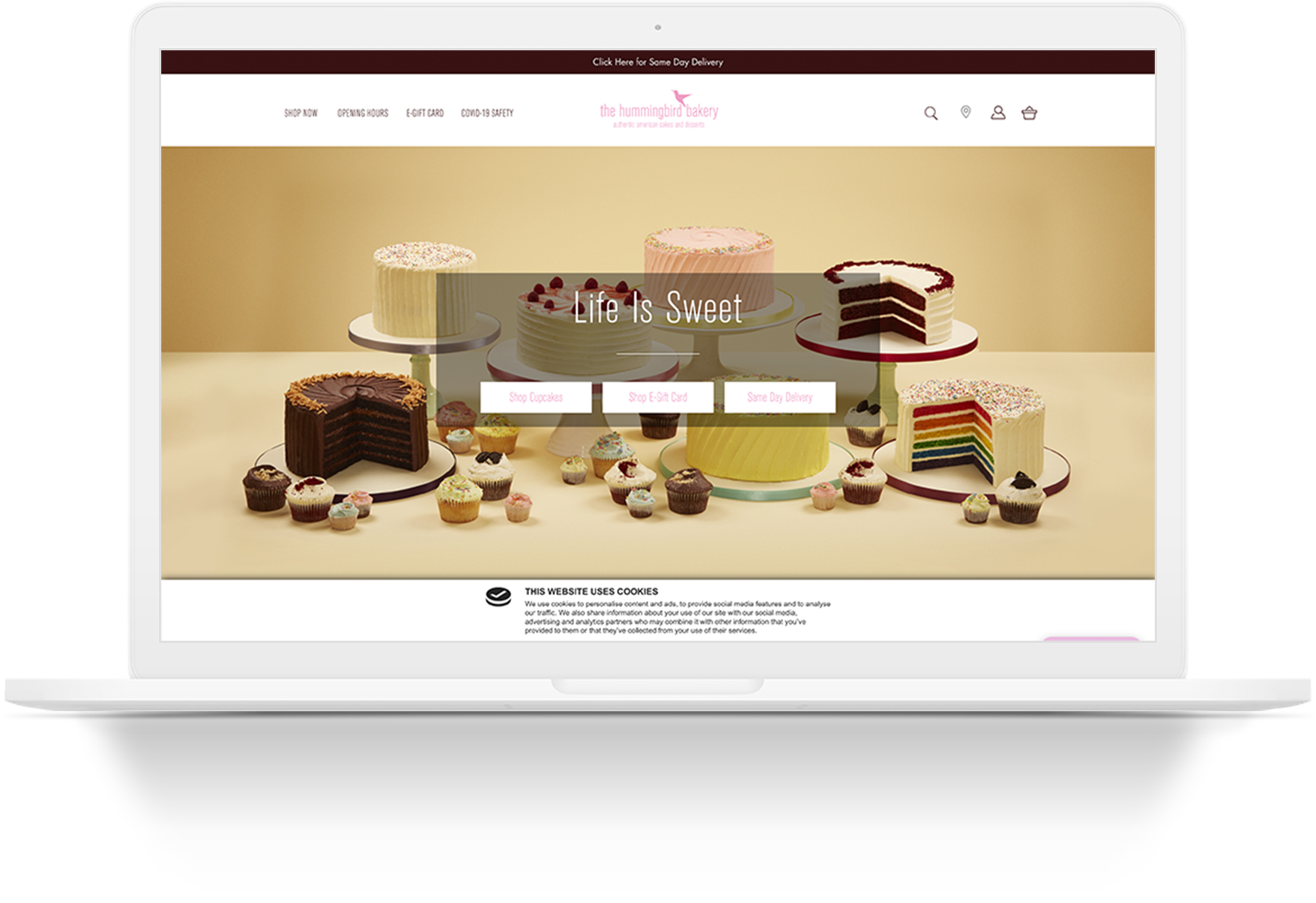 Famous in London for Red Velvet cupcakes, The Hummingbird Bakery is the home of authentic American cupcakes, cakes and baked goods.
The singer and celebrity uses Shopify to power her ecommerce business.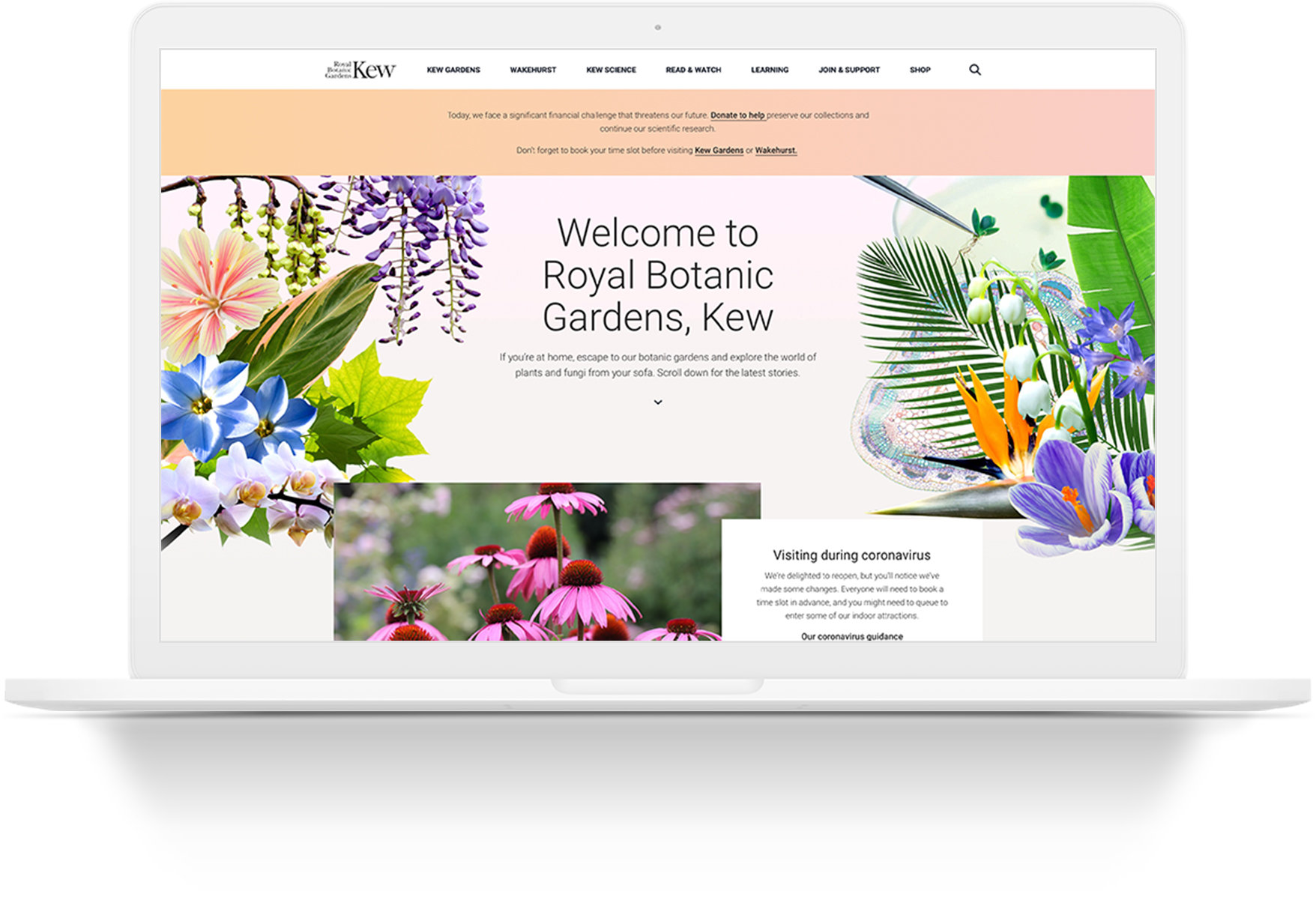 Royal Botanic Gardens, Kew is a non-departmental public body in the United Kingdom sponsored by the Department for Environment, Food and Rural Affairs.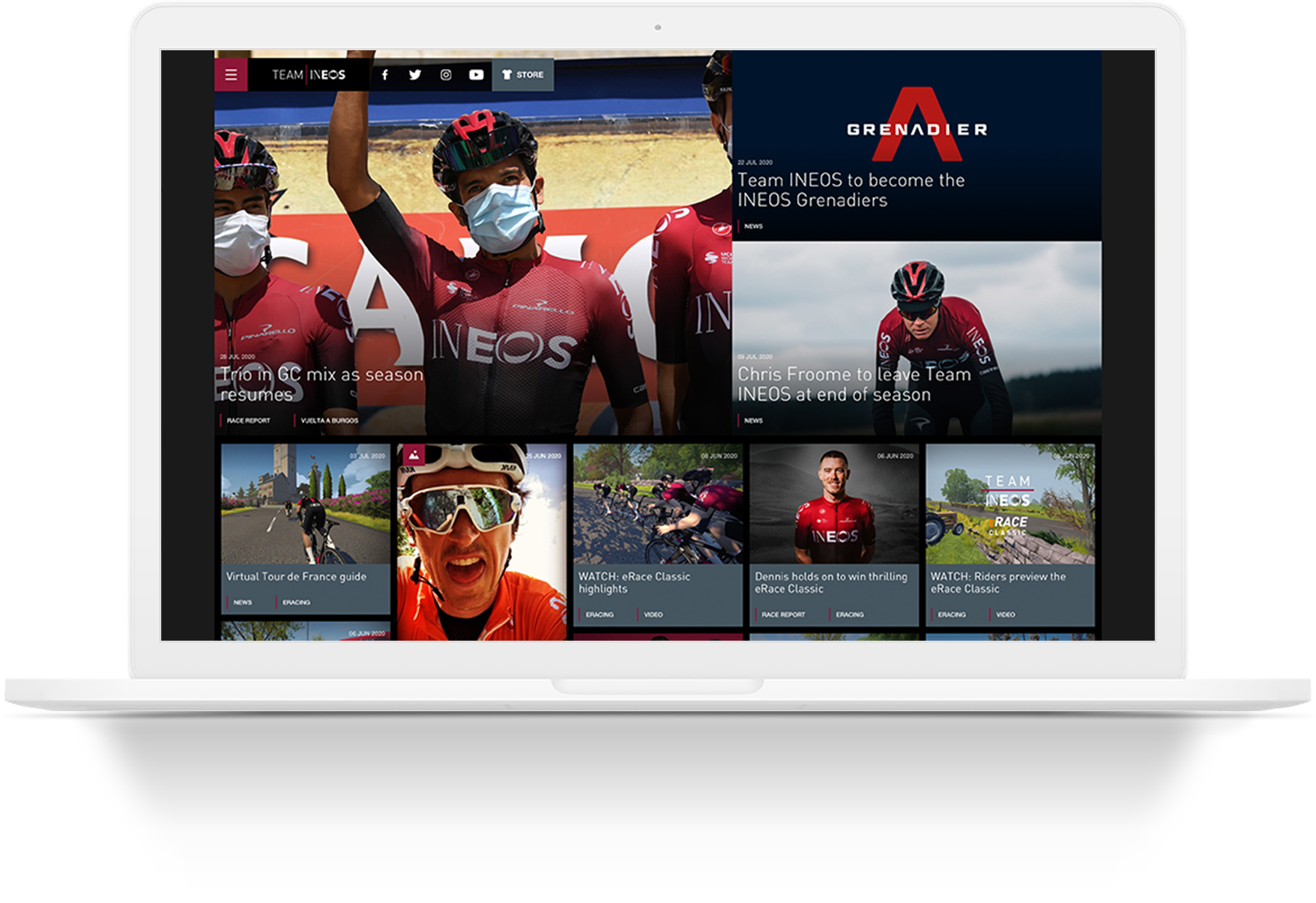 Team Ineos is a British professional cycling team that competes at the UCI WorldTeam level.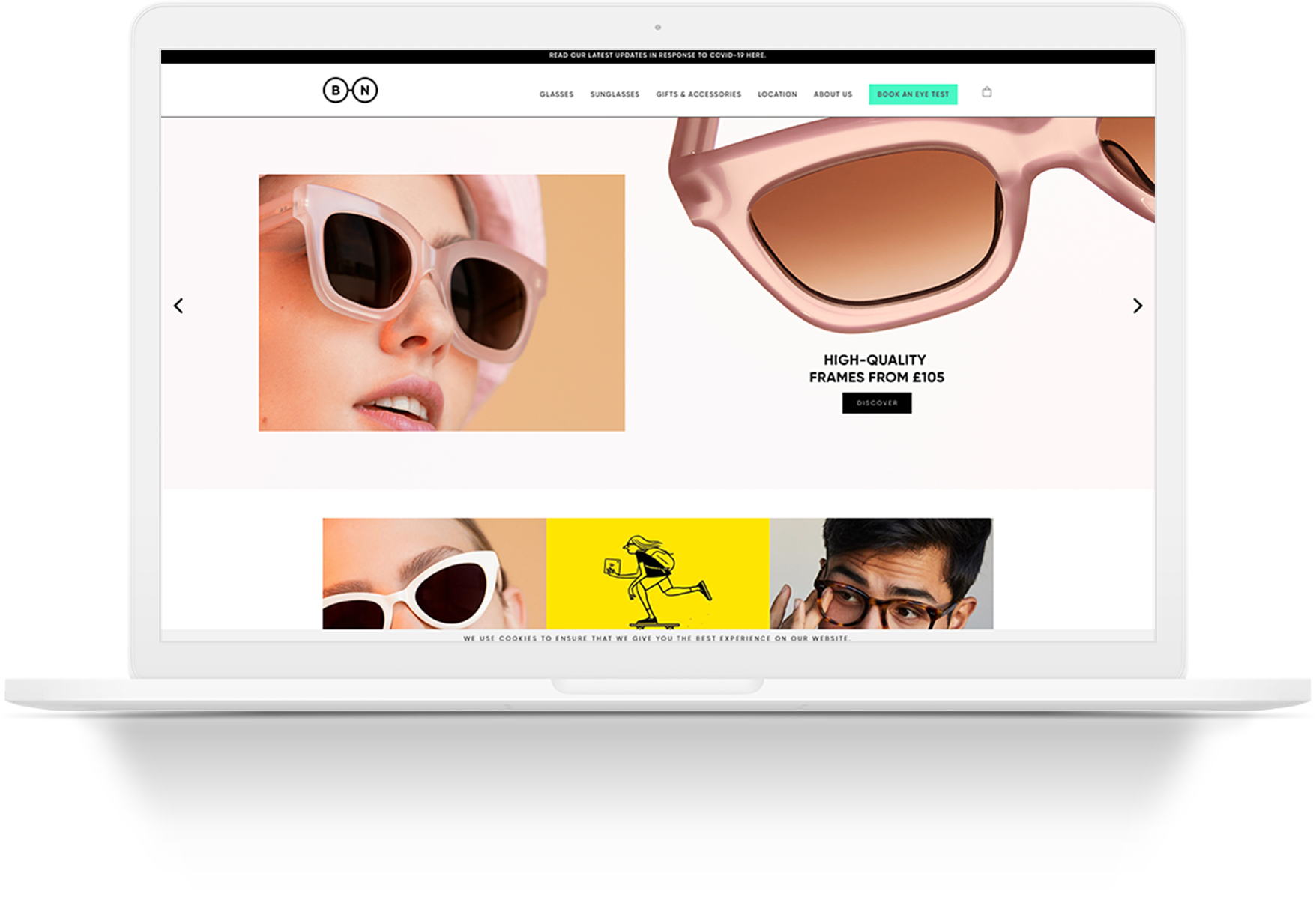 Bailey Nelson aims to change the glasses industry by providing beautiful and affordable eyewear.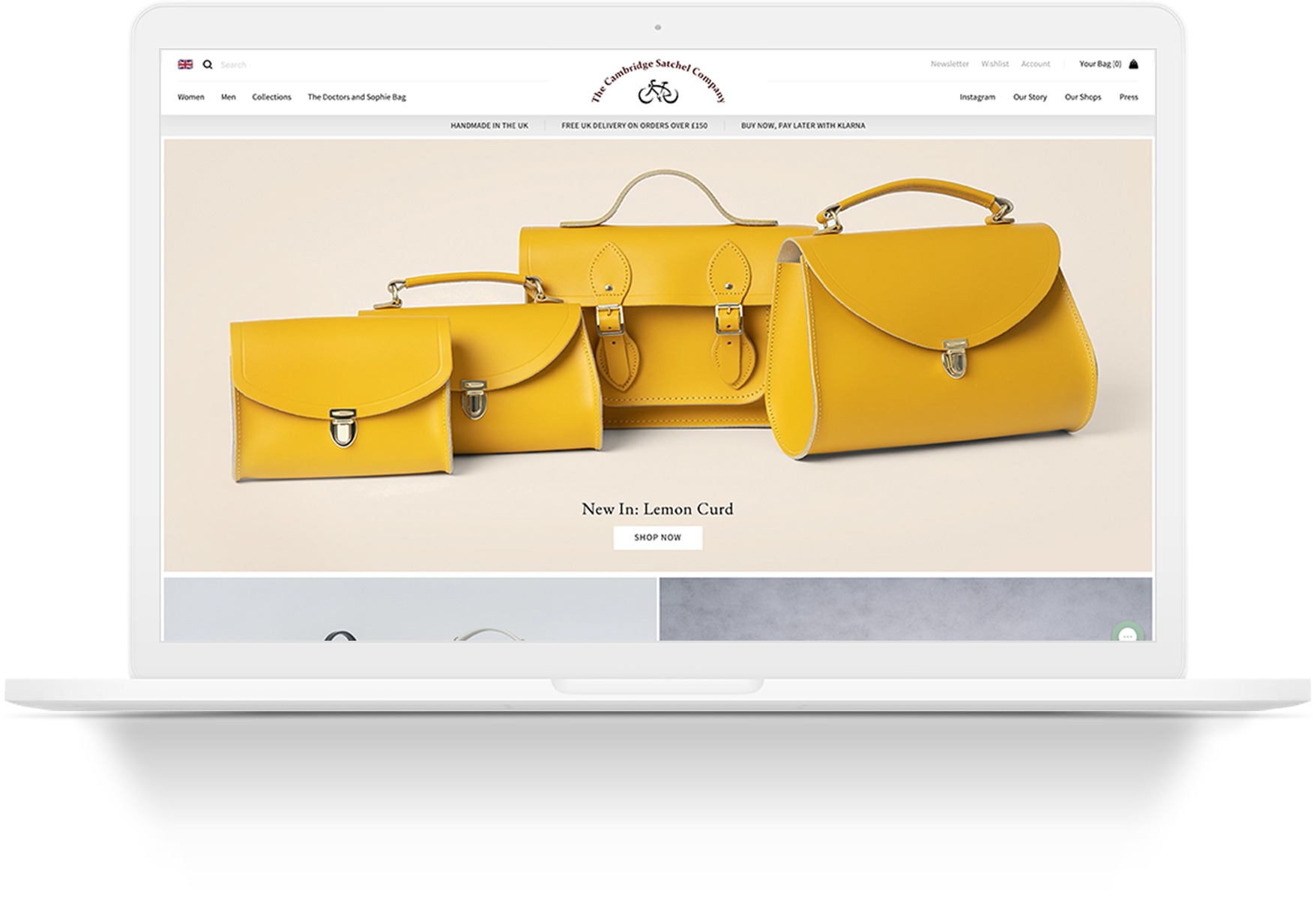 The Cambridge Satchel Company is a British company that produces satchels and other leather goods.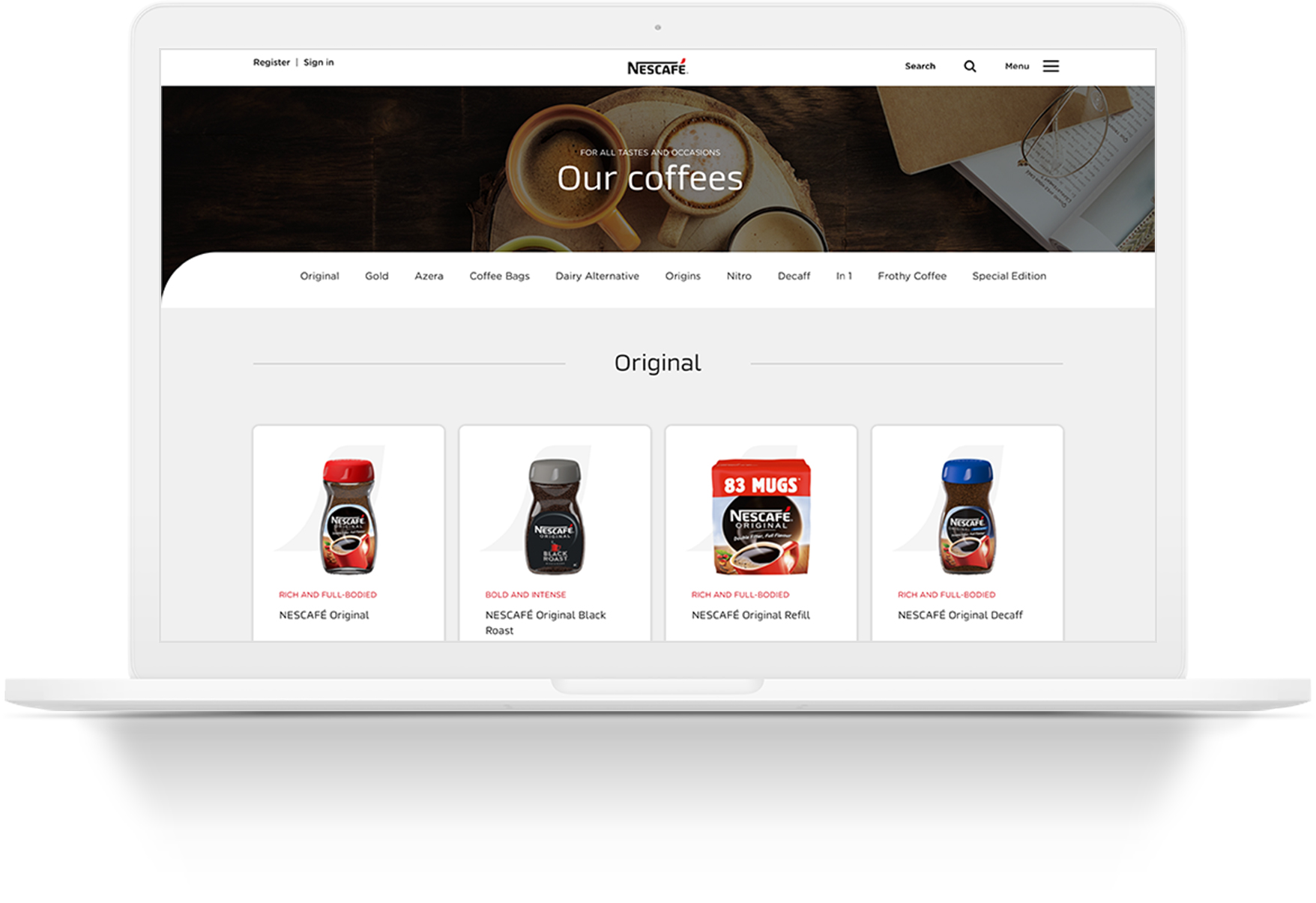 Nescafé is a brand of coffee made by Nestlé. It comes in many different forms.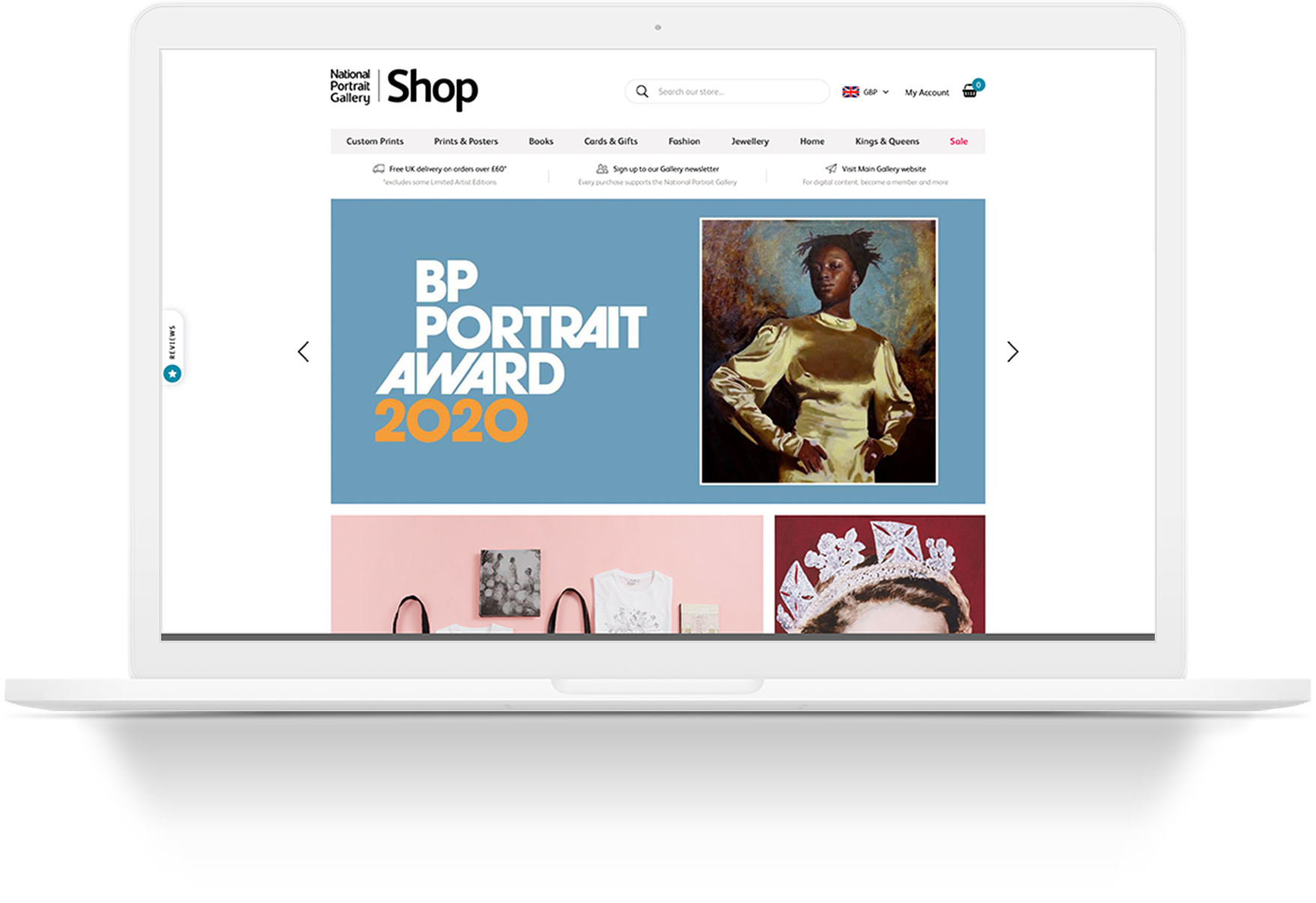 The National Portrait Gallery is an art gallery in London housing a collection of portraits of historically important and famous British people.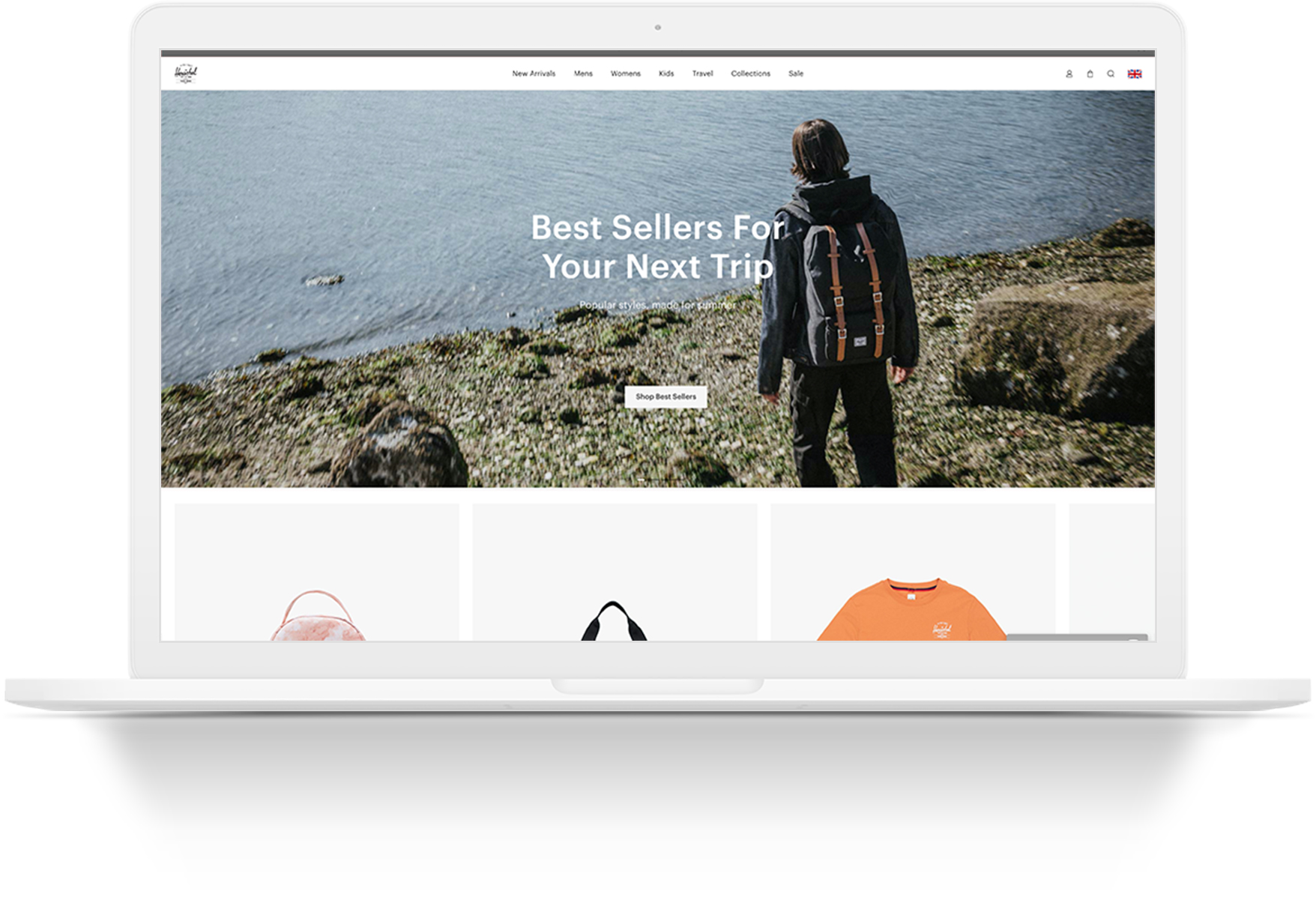 Herschel Supply Co. is a Canadian manufacturer of hipster retro backpacks and accessories.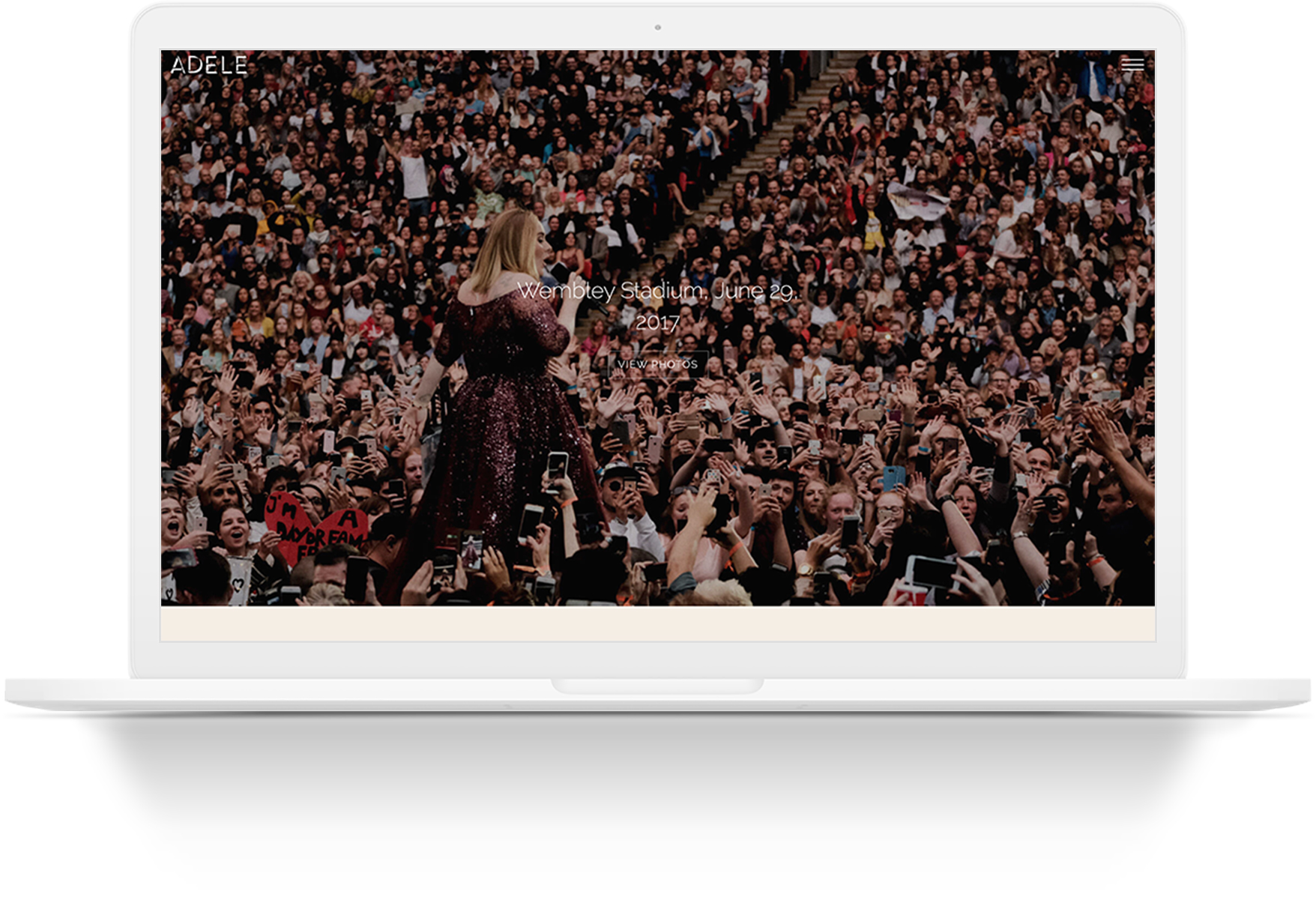 Adele Laurie Blue Adkins MBE is an English singer-songwriter. After graduating from the BRIT School in 2006, Adele signed a recording contract with XL Recordings.
The New York Times is an American newspaper based in New York City with worldwide influence and readership.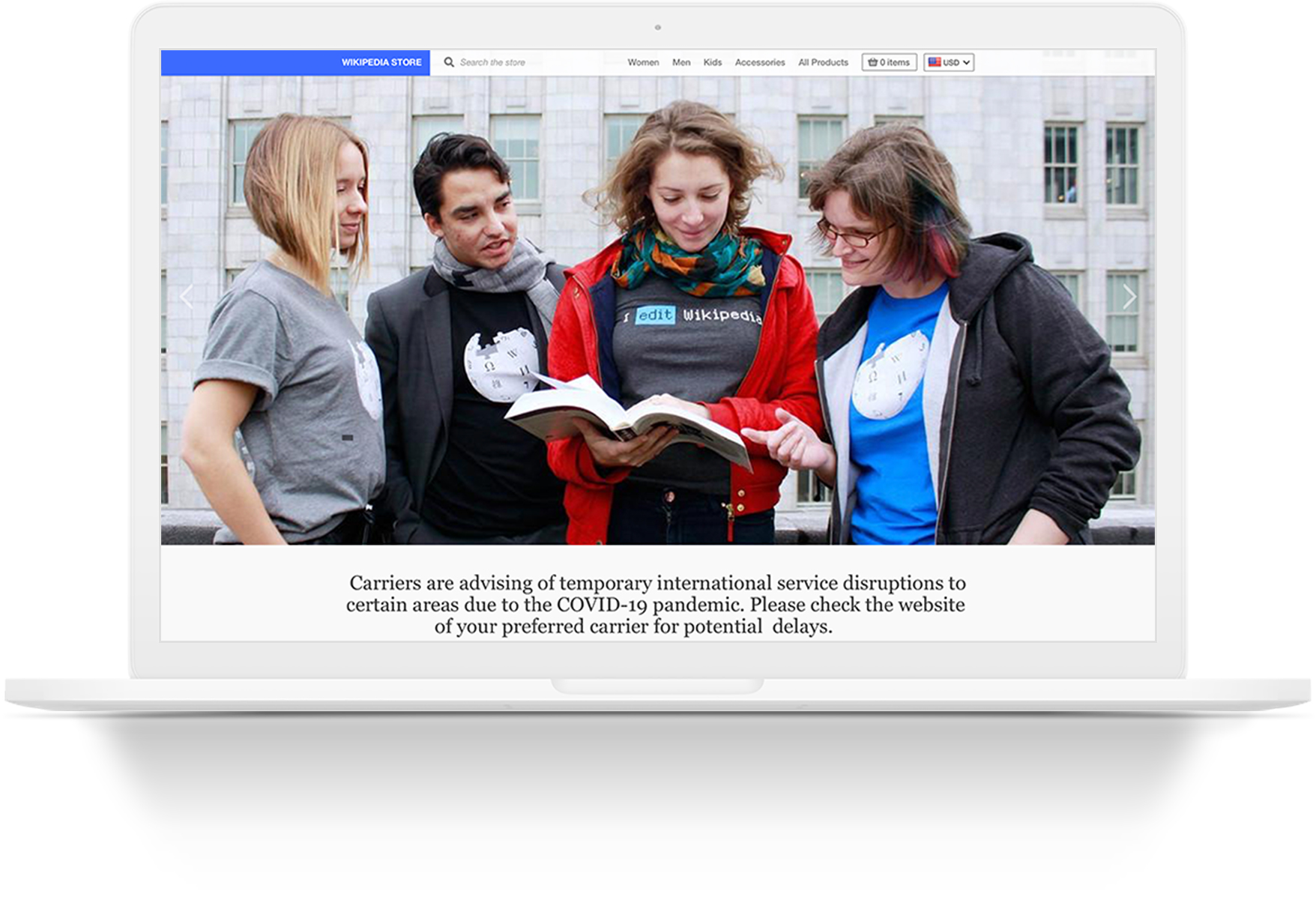 Wikipedia is a free online encyclopedia, created and edited by volunteers around the world and hosted by the Wikimedia Foundation.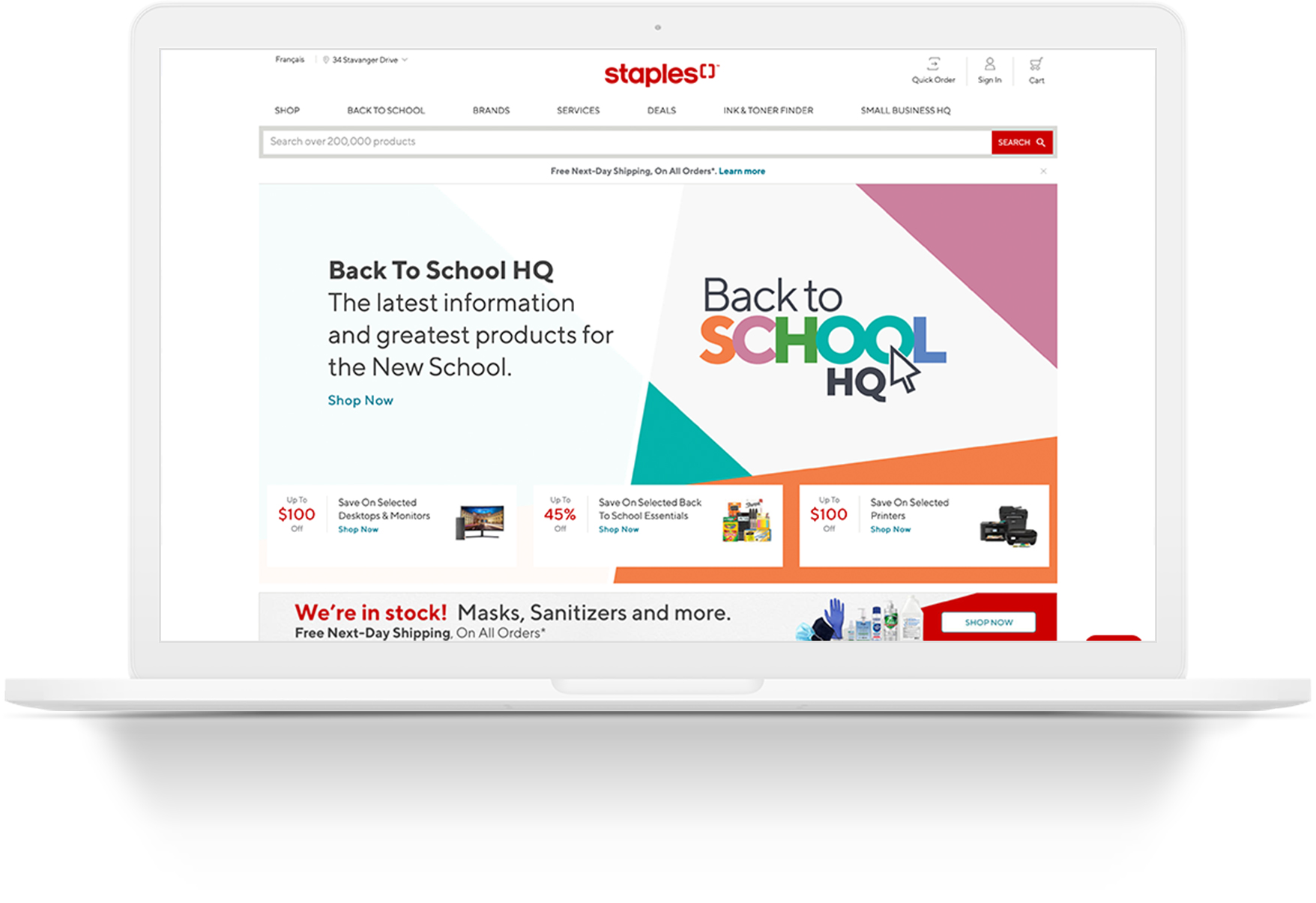 Staples Inc. is an American office retail company. It is primarily involved in the sale of office supplies and related products, via retail channels and business-to-business-oriented delivery operations.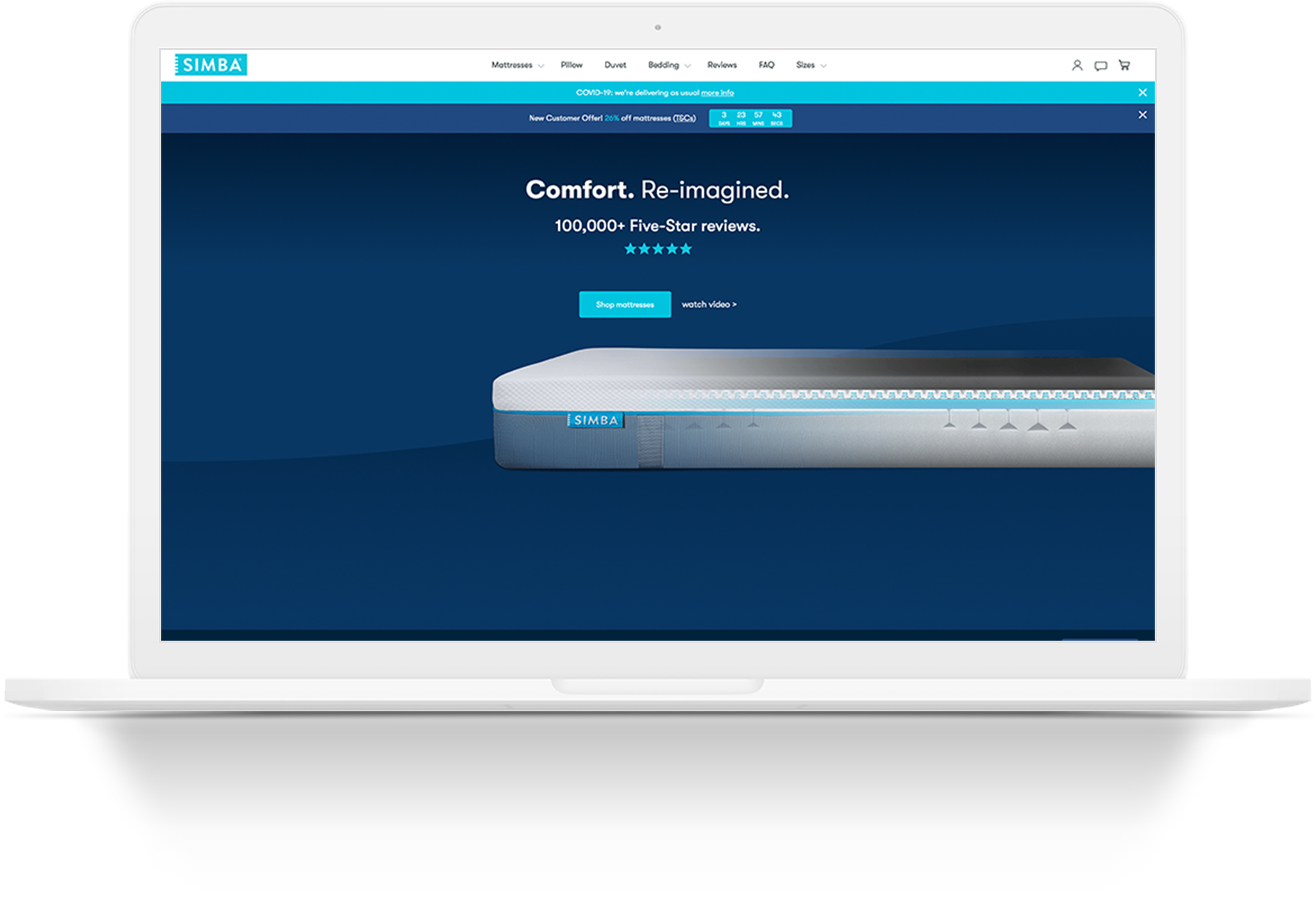 Simba claims its mattresses are the stuff of dreams – the most five-star reviewed mattresses in the world – and come with a simple 10-year guarantee promising a replacement if it fails in that time.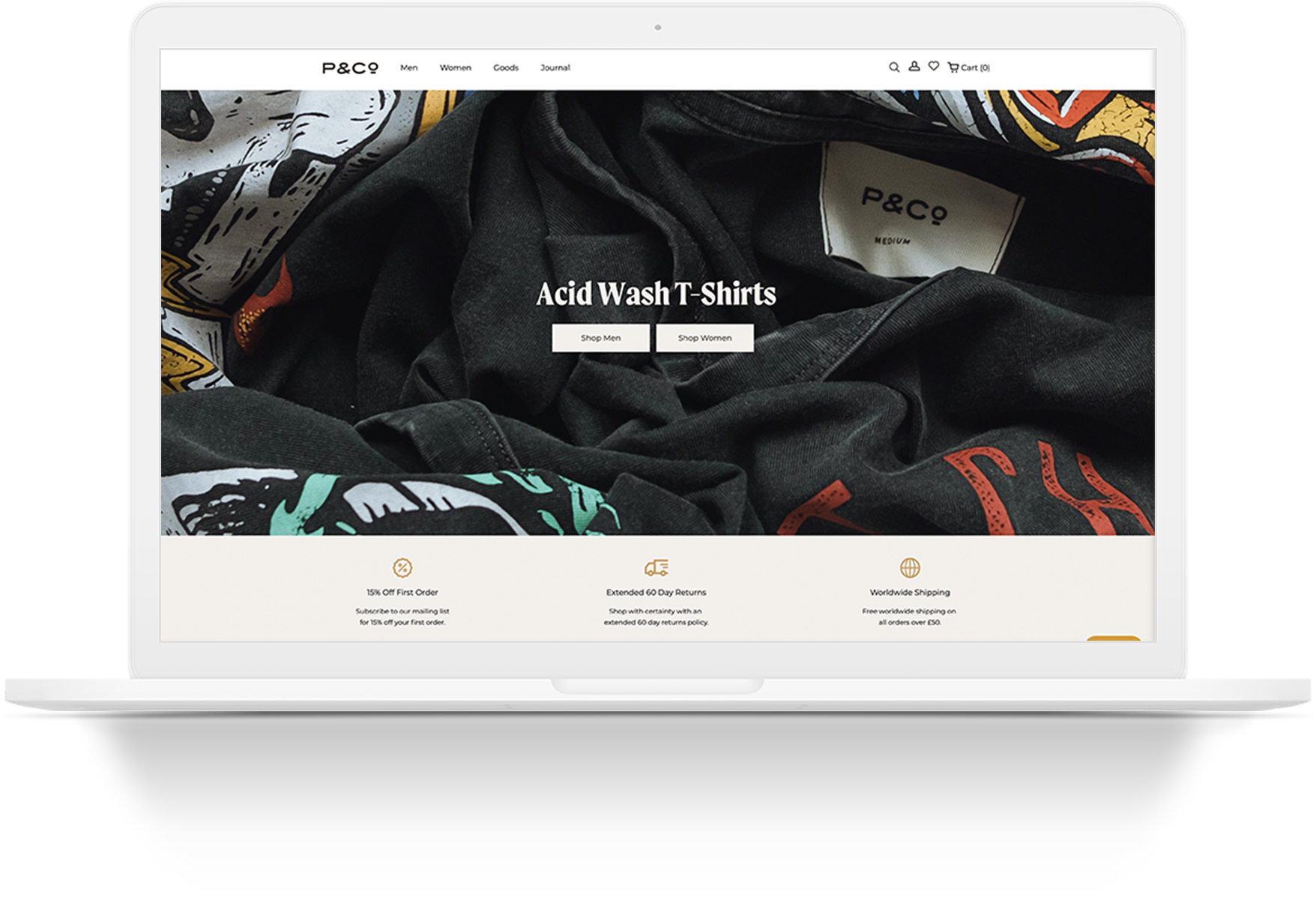 Fashion brand, P&Co use Shopify to power their succesful company.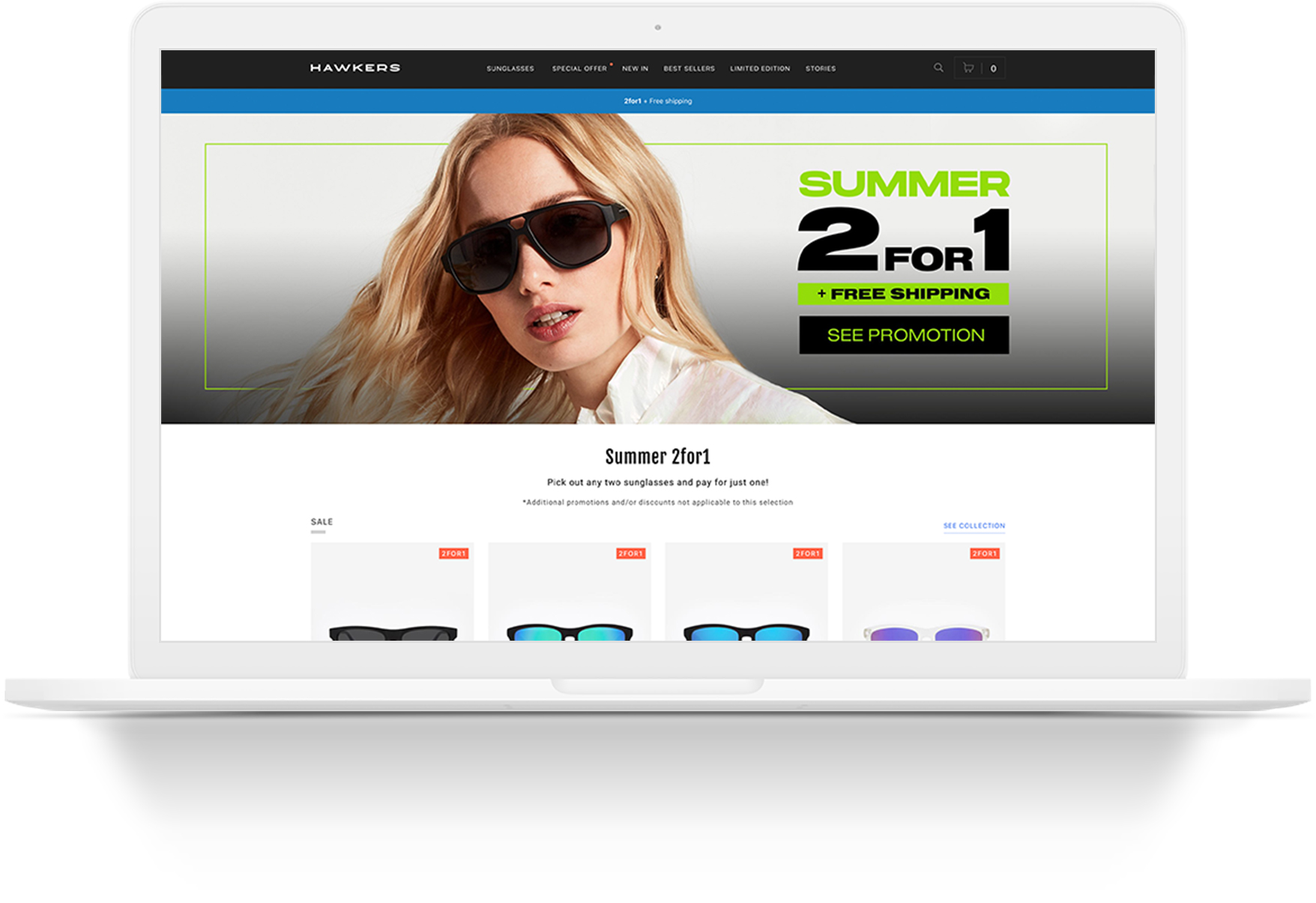 Hawkers is a Spanish brand based in Elche that sells sunglasses using Shopify as its distribution channel.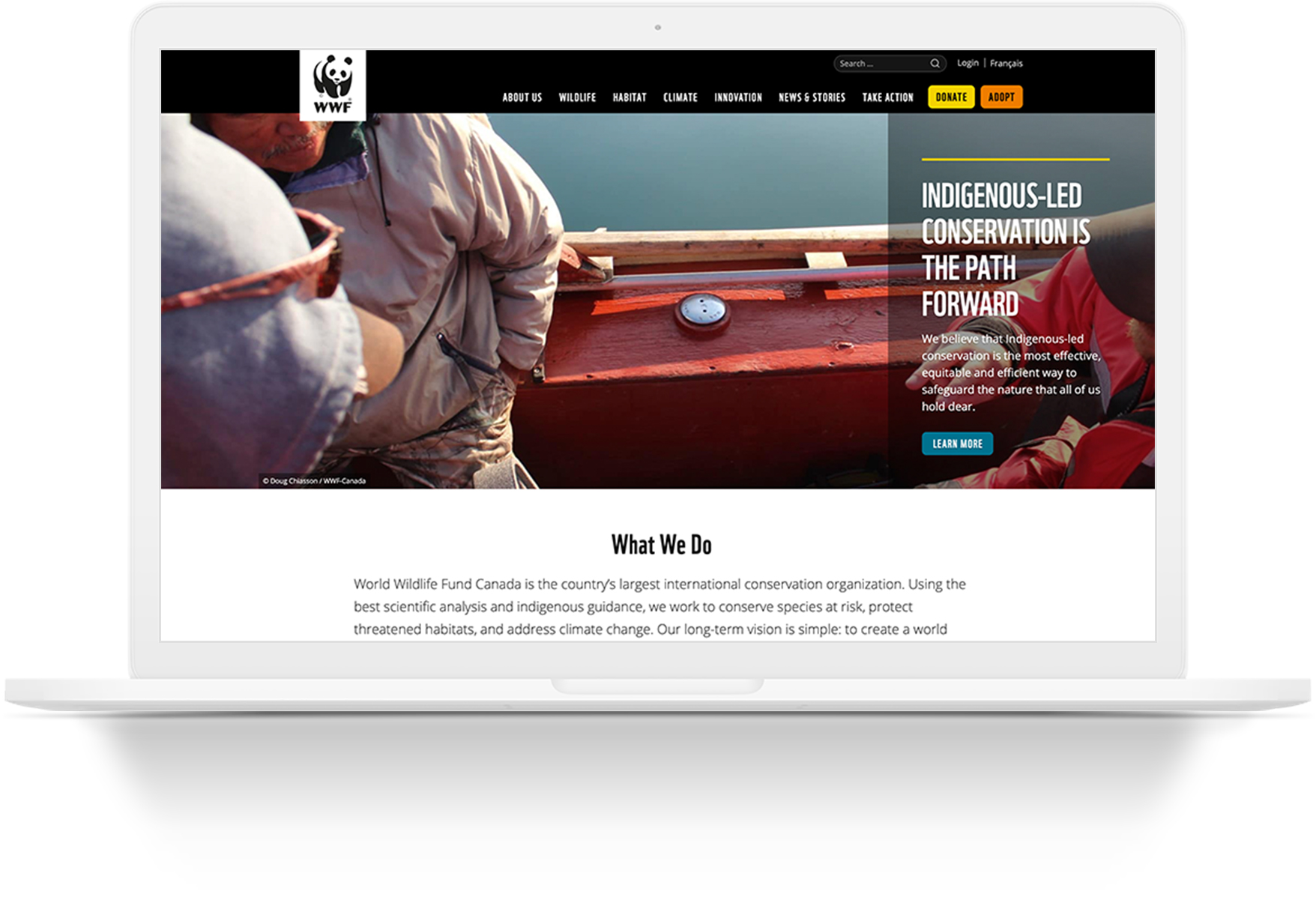 The World Wide Fund for Nature is an international non-governmental organization founded in 1961 that works in the field of wilderness preservation and the reduction of human impact on the environment.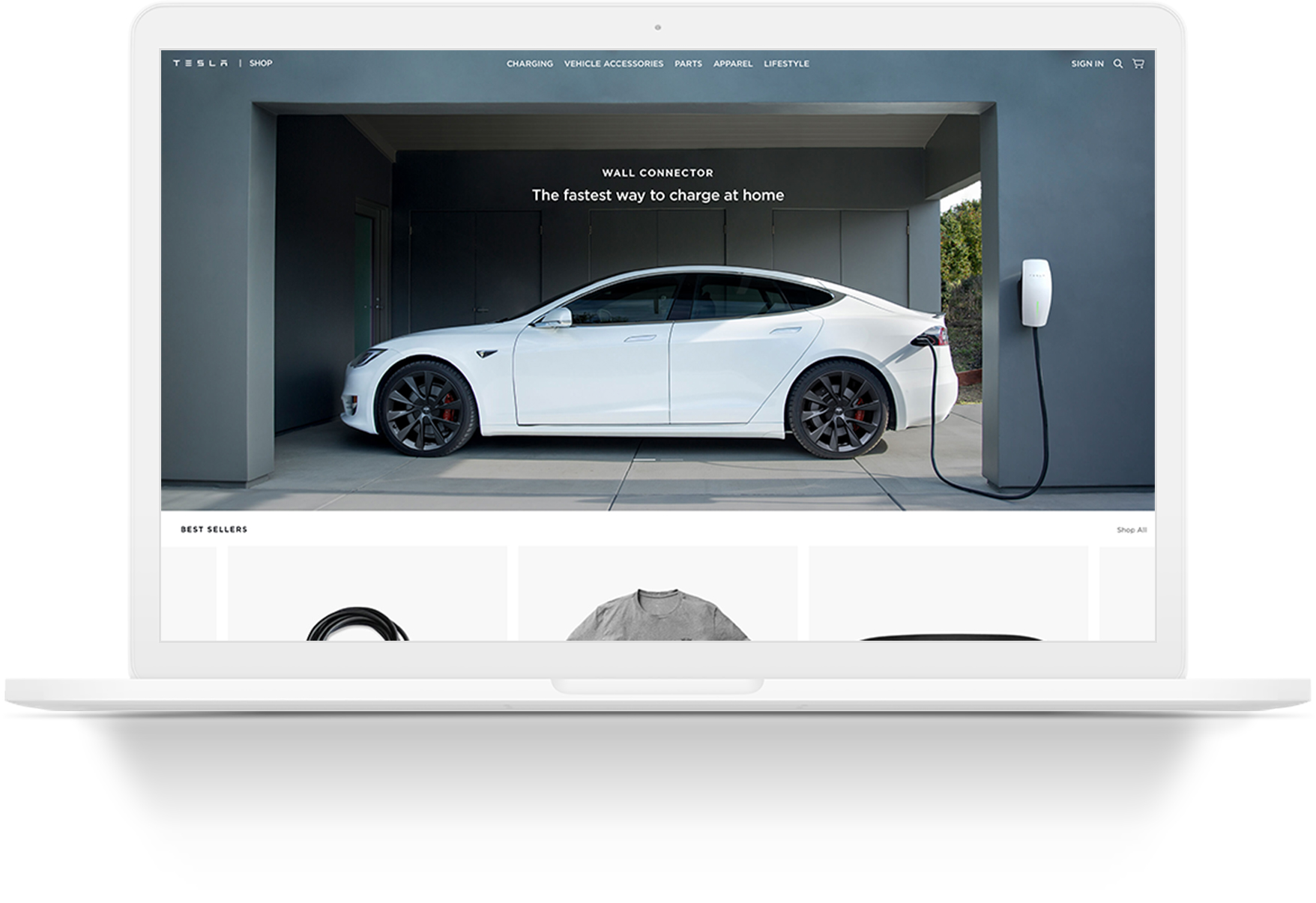 Tesla, Inc. is an American electric vehicle and clean energy company based in Palo Alto, California.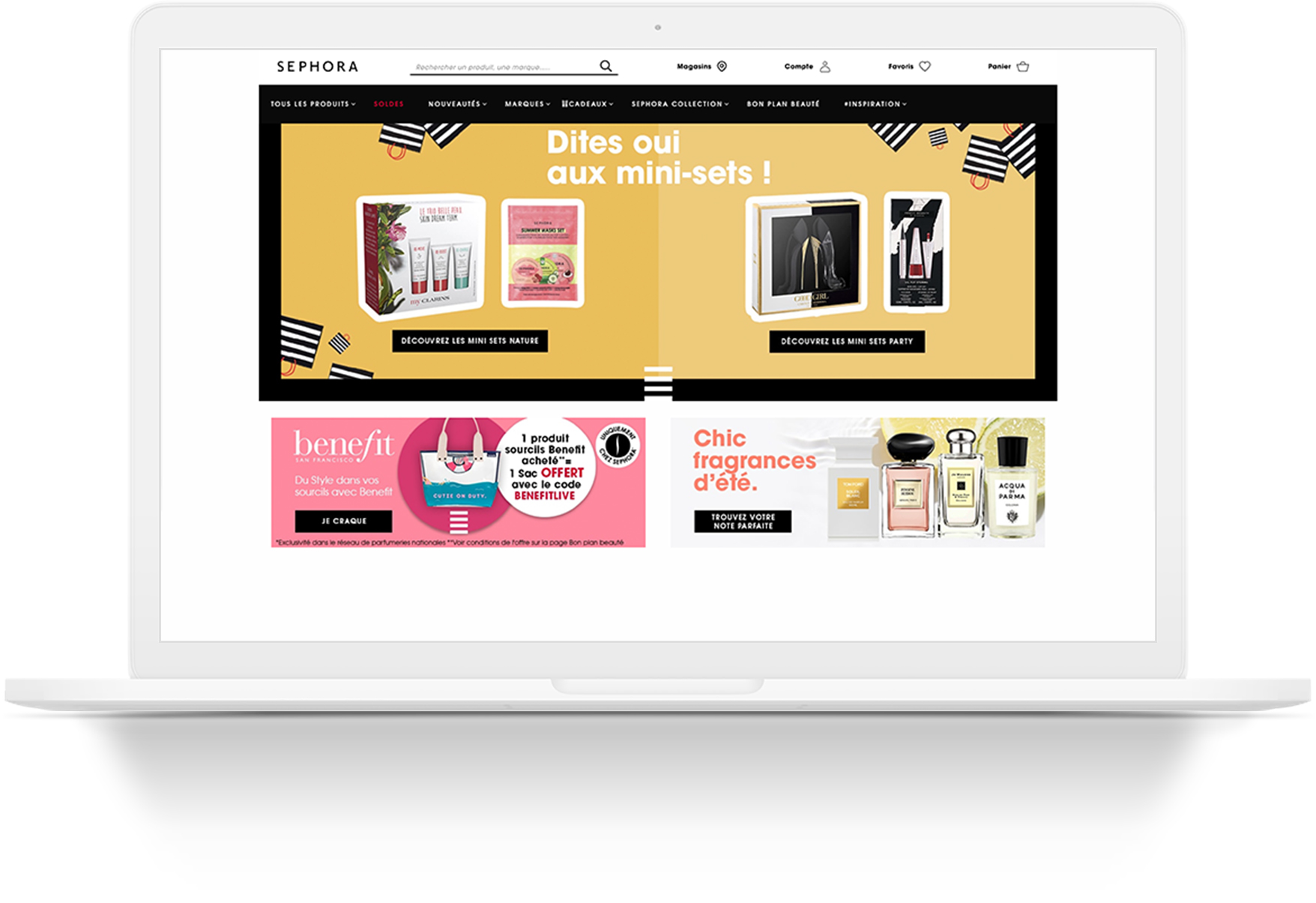 Sephora is a French multinational chain of personal care and beauty stores. Featuring nearly 3,000 brands, along with its own private label, Sephora offers beauty products including cosmetics, skincare, body, fragrance, nail color, beauty tools, and haircare.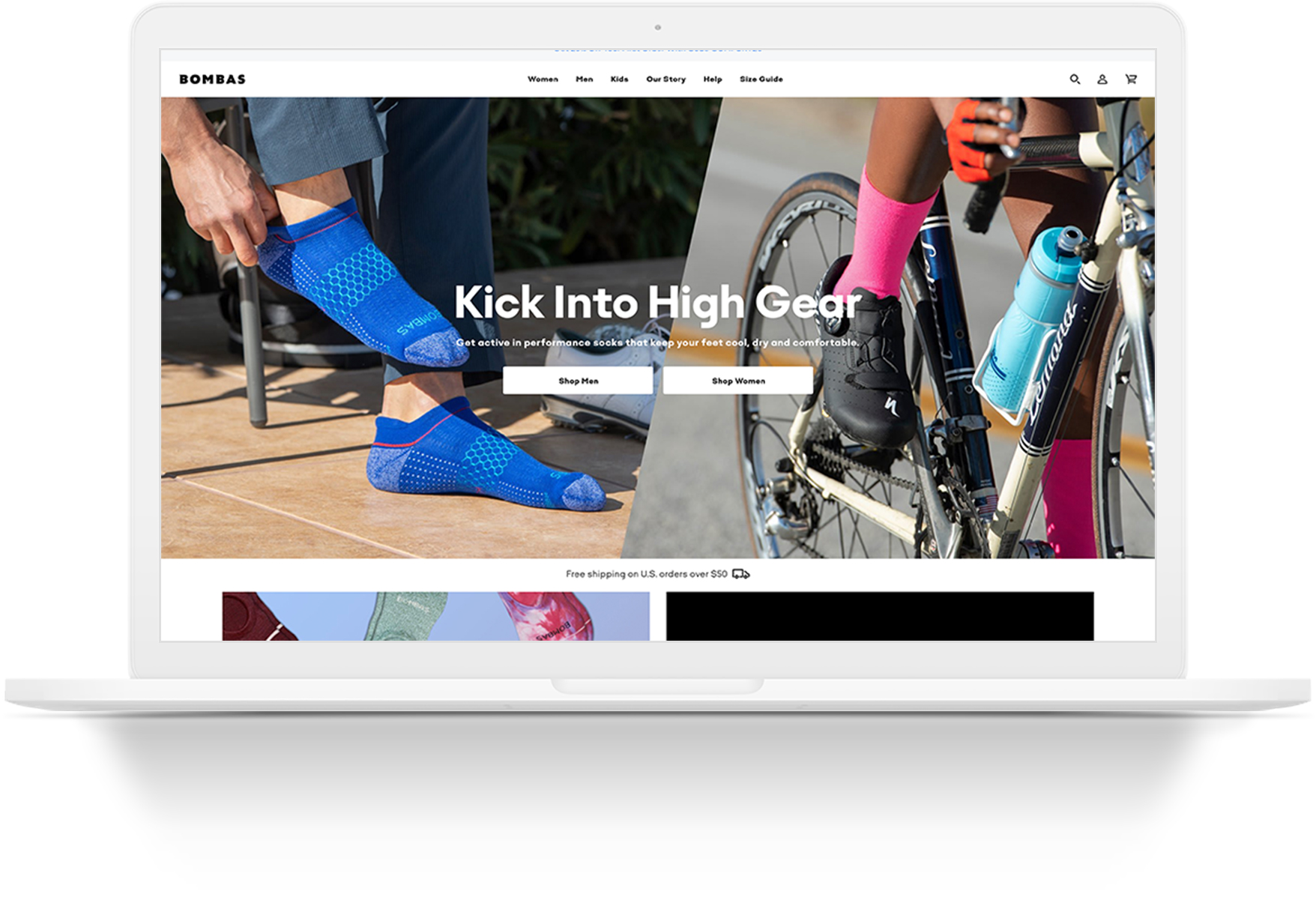 Bombas is an apparel brand. The company originally sold socks and began selling T-shirts in 2019.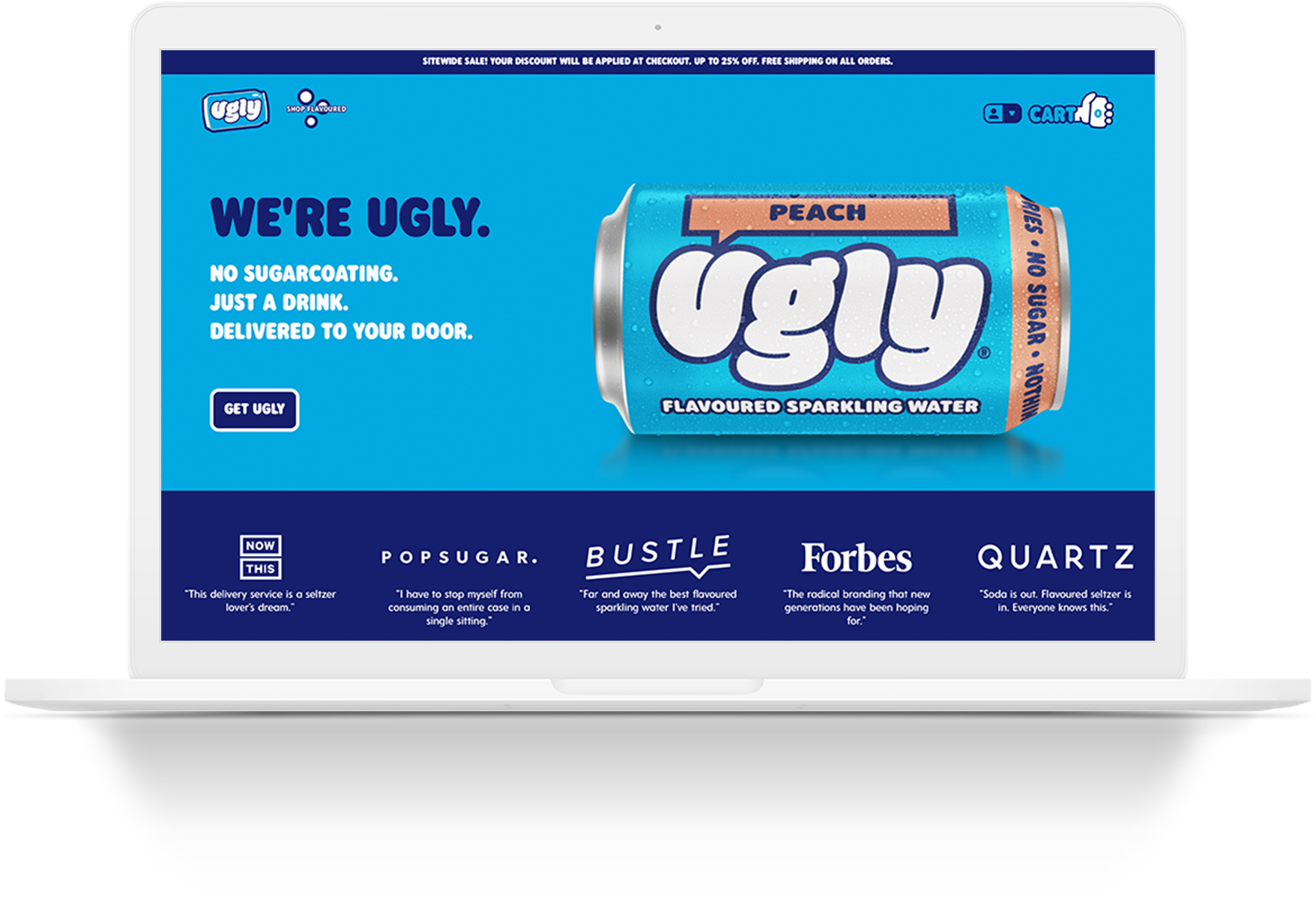 Ugly Drinks founders Hugh Thomas and Joe Benn want to change the way people think about fizzy drinks with their sparking water brand.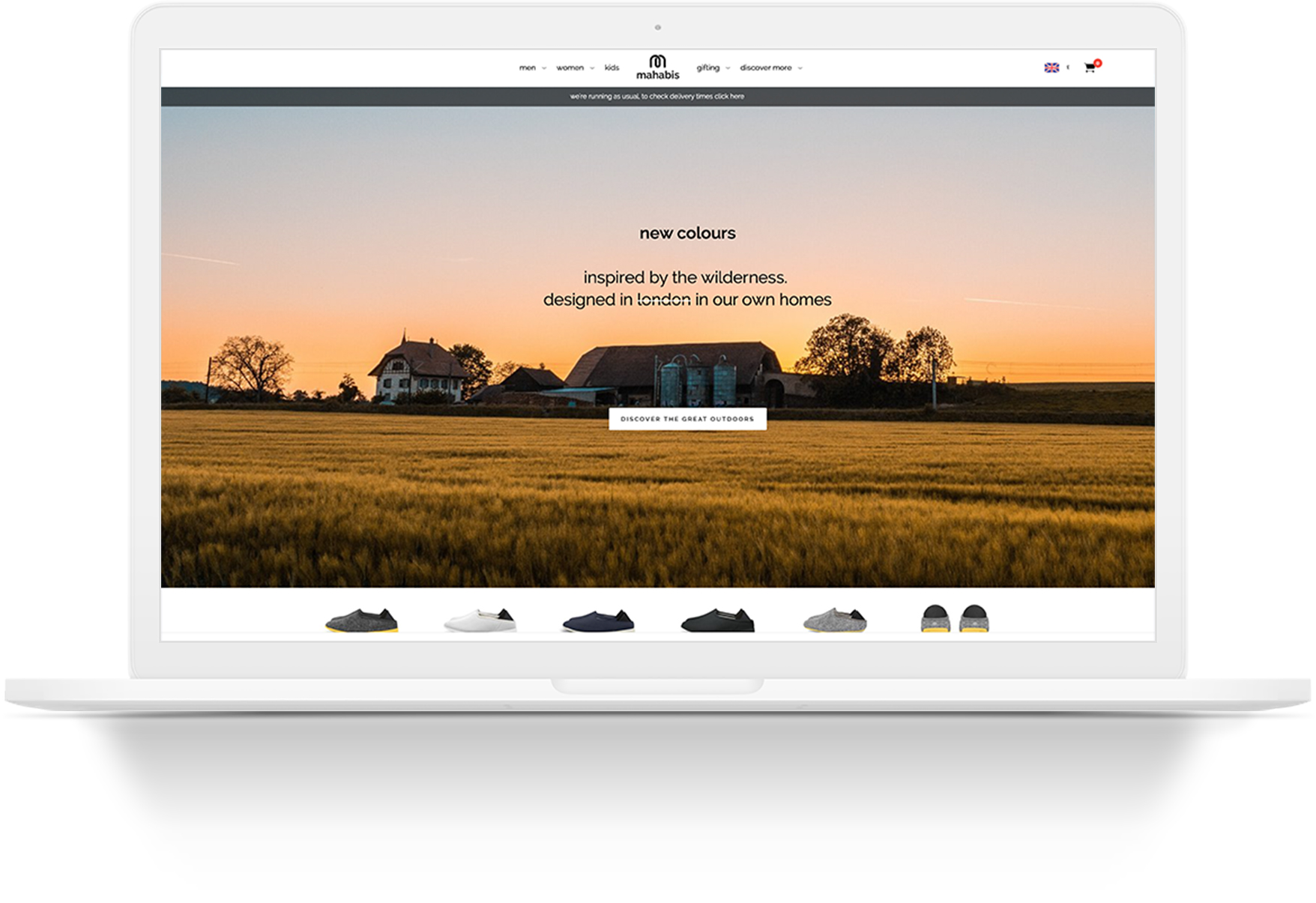 mahabis, is an e-commerce led, premium lifestyle brand founded in 2014, headquartered in London, with manufacturing in Europe and China.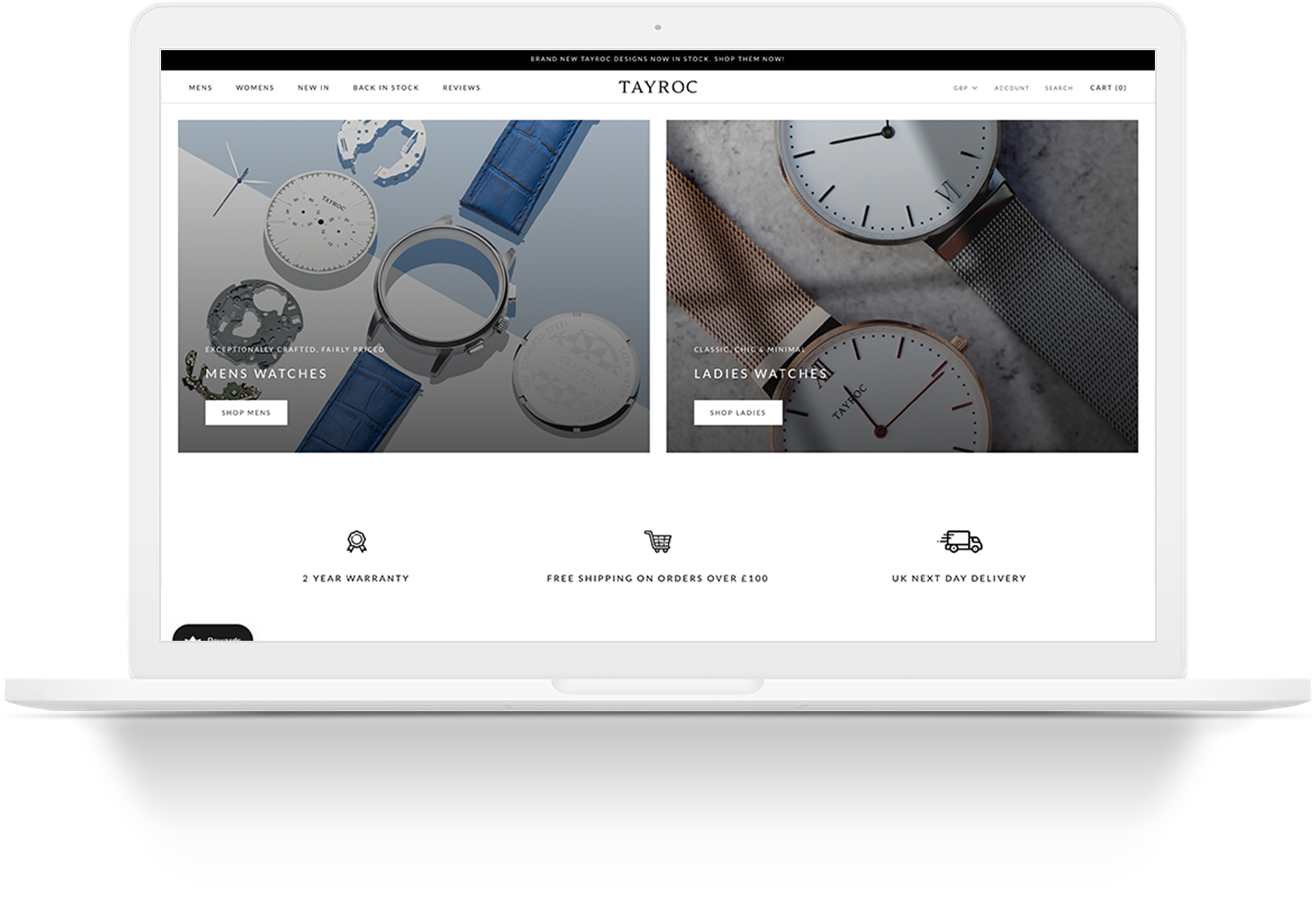 Tayroc is a product of passion, imagination, and creative vision. We craft quality watches and goods at affordable prices for the modern day gentleman. and lady.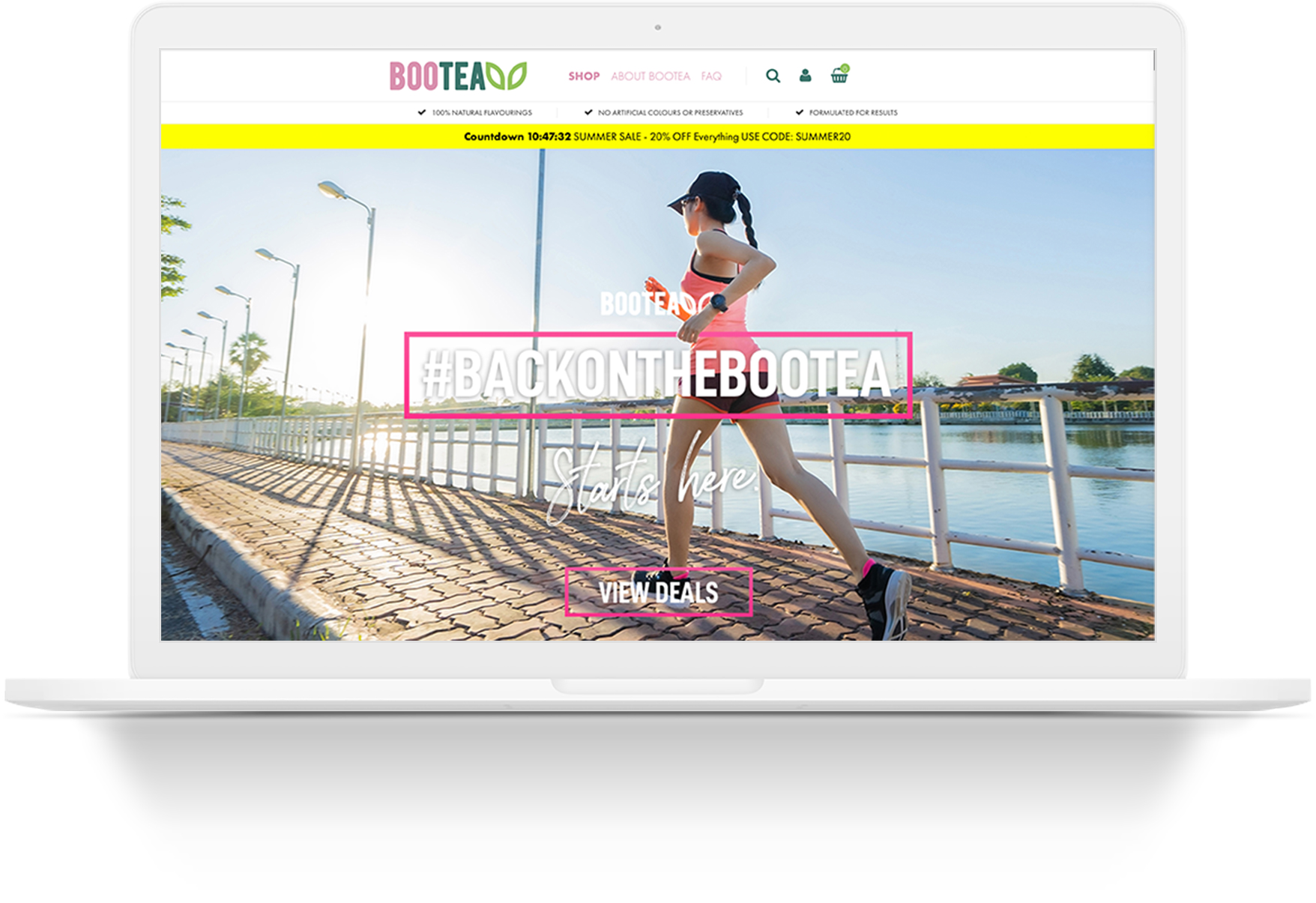 Teatox product by Bootea use Shopify to power their subscription offering.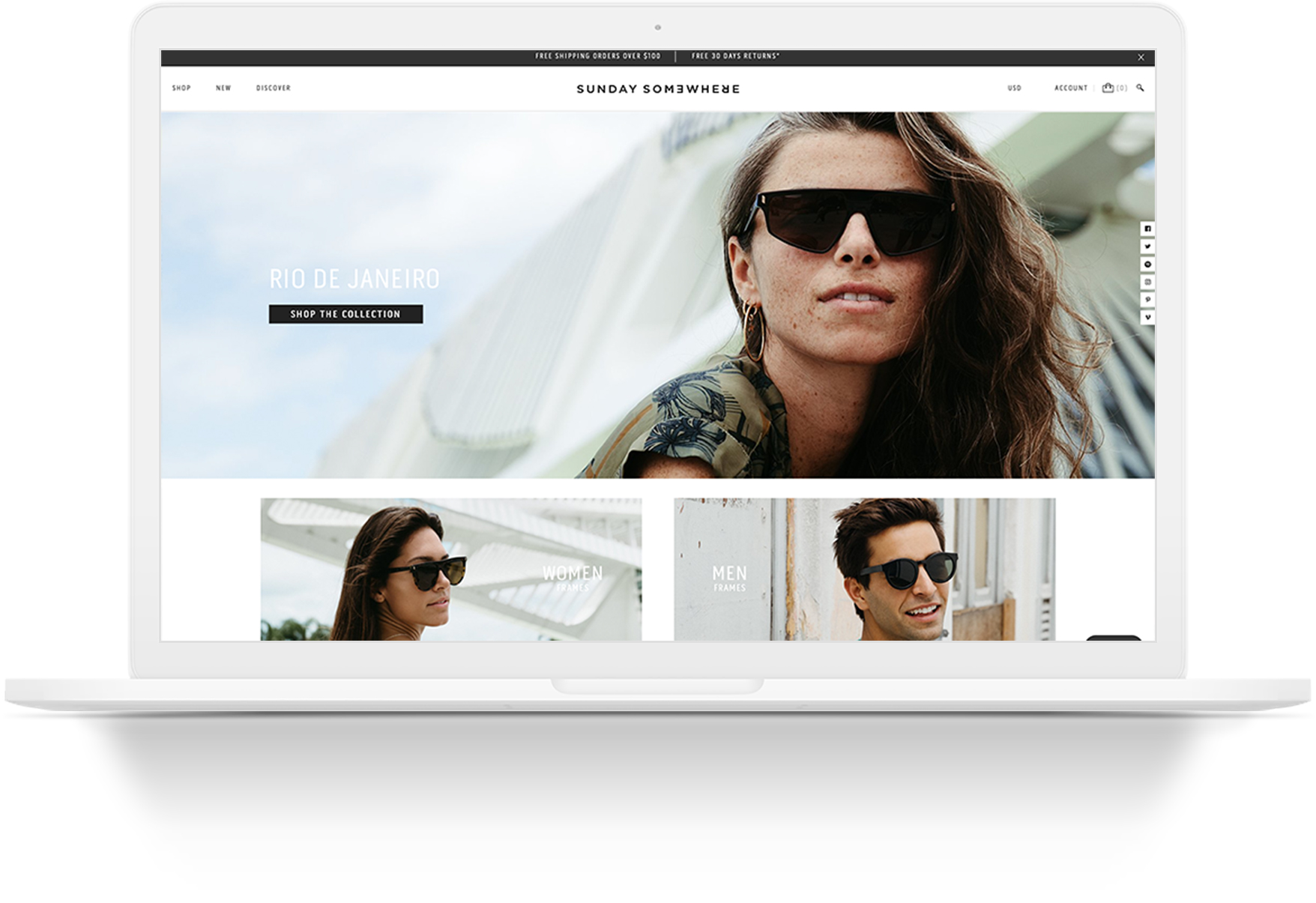 Authentic sunglasses brand use Shopify to power their brand and ecommerce experience.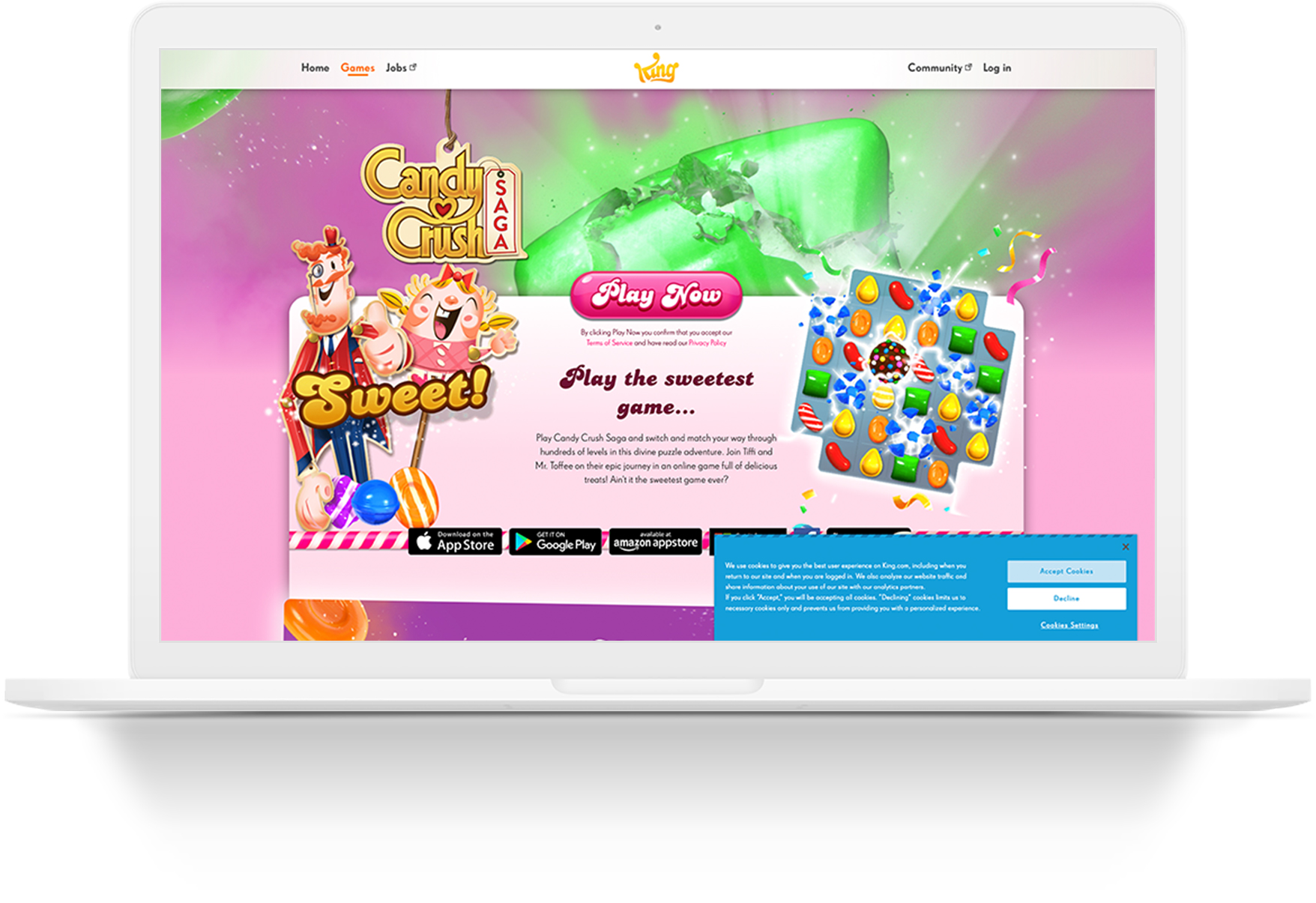 Candy Crush Saga is a free-to-play match-three puzzle video game released by King on April 12, 2012, for Facebook; other versions for iOS, Android, Windows Phone, and Windows 10 followed.