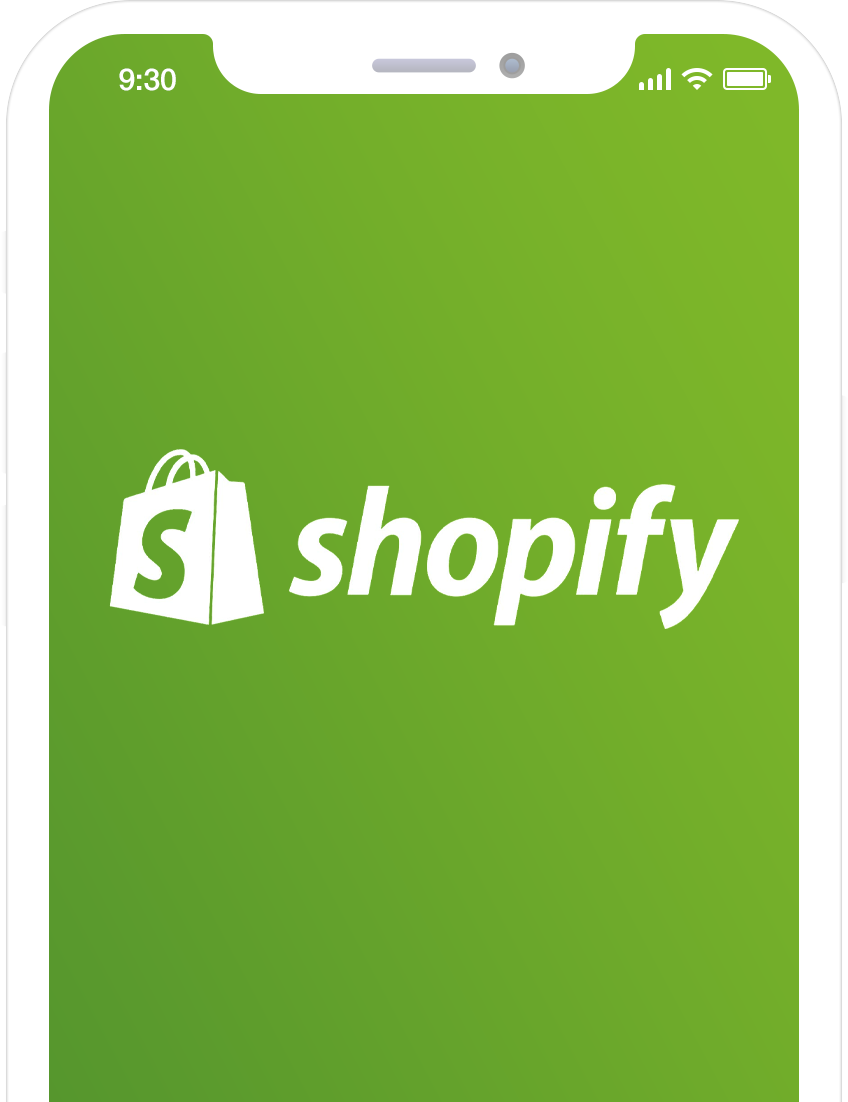 Shopify Web Design Crafted To Engage Your Customers
We believe that the design of a wesite is the most important factor when converting visitors into customers. As an experienced London ecommerce agency, we've worked with businesses of all sizes to design and develop Shopify & Shopify Plus Websites. This article explains our approach, as a Shopify agency, to web design. Our team of Shopify web designers work to incorporate your brand identitiy, products and goals at the very heart of the visuals we create.
Our Shopify Web Design Services
Shopify offers a library of pre-built websites themes to choose from, however they can often feel third-party, limit web design and functionality. We build bespoke Shopify websites from scratch, not using a pre-built theme, meaning we can push the boundaries of Shopify web design and deliver bespoke ecommerce experiences. We create custom solutions with bespoke, unique and engaging Shopify Web Design.
Bespoke Shopify Web Design
Design has never been more important to differentiate your ecommerce business from competition, we design to capture the imagination of your visitors to keep them coming back. Our Shopify web designer's approach to ecommerce is focused on visuals but also on clear journeys to payment/conversion pages - minimising the number of clicks to checkout. Our shopify web design services go far beyond great visuals, we incorporate user-friendly sitemaps to deliver key marketing messages, products and promotions. So your customers are immersed in an entirely branded experience.
Web Design Wireframing
Before we delve into the depths of immersive and vibrant Shopify web design, we plan out every page of a website's sitemap creating wireframes. This allows us to ensure we are drip feeding diverse and engaging content throughout every page, prompting visitors to explore more and of course purchase. Web design wireframing allows our Shopify web designers to lay the foundations prior to creating the very best designs for your customers.
User Journeys Designed to Convert
We view web designs as a journey for a user to explore through a variety of pages to receive your brands story & current marketing campaigns. Through our experience in building ecommerce websites, we've developed strategies that work. We consider user-interaction at every level of a page to maximise enagement. In addition, we delve into long term analysis on your visitors behaviour to identify weakpoints to providing insight to optimise and develop for the future.
Immersive Branded Experience
Your brand is your identity and it's important to immerse your customers in your website at every level. As an ecommerce agency, we believe every element of a user-interface is an opportunity to deliver brand identity. From the shape of your call-to-action buttons to the positioning of your products, we design every ecommerce website with the brands guidelines, visuals and soul at the very heart.
Designing Advanced Technology
We understand every business is different and each has it's own requirements from an ecommerce website. We work with our brands to integrate the most advanced technology and features whilst not loosing the power of a great user journey and a branded experiences. As an ecommerce agency, we don't allow functionality to get in the way or limit the power of design our Shopify designers and developers work together to create a well-planned ecommerce websites.
Designing With Knowledge
Before we begin any Shopify web design project, we conduct in-depth and insightful discovery and research to truly under your business. Not only to we delve into your personal designs tastes but consider your main competitors from a shopify web design standpoint. Within our discovery phase our mission is to truly understand your business goals whilst being surrounded by information from your market. We also conduct a full website audit of your previous website to understand what works and what doesn't.
Learn More About Us