Case Study
Panda Packaging
Web Design, E-Commerce, Branding & Photography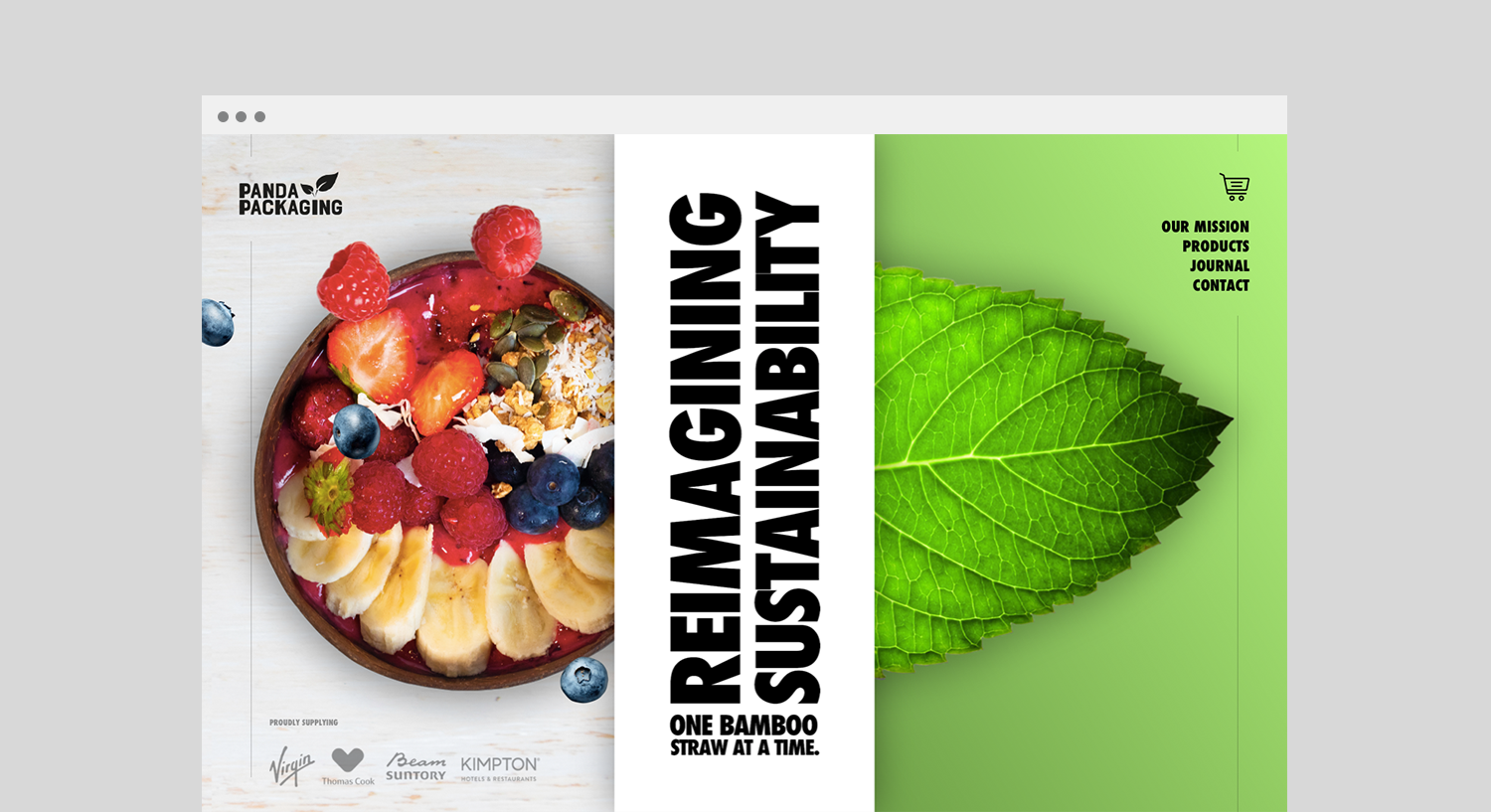 Panda Packaging proudly supply

Project Brief
Panda Packaging are on a mission to replace plastic with sustainable and affordable products. When travelling around the world the founders saw the devastating effects of plastic and felt impulsed to act - Panda Packaging was born. Launching 2 years ago the company has had huge success - now supplying Virgin, Thomas Cook, Kimpton Hotels and many more well known brands with plastic-alternatives.
Panda Packaging preach a lively and interactive persona and they needed an entire new identity, the design & photography to portray this. The website needed to have two main focuses; firstly the products and secondly their mission.
We managed the project in three main phases; brand identity, website development and content creation. Each stage built on it's predecessor forming a well-rounded and exciting new version of the company. Building a close relationship, we provided an entire package of consultancy to transform Panda Packaging into a recognisable and appealing brand.
Visit
PandaPackaging.co.uk
to see the website live.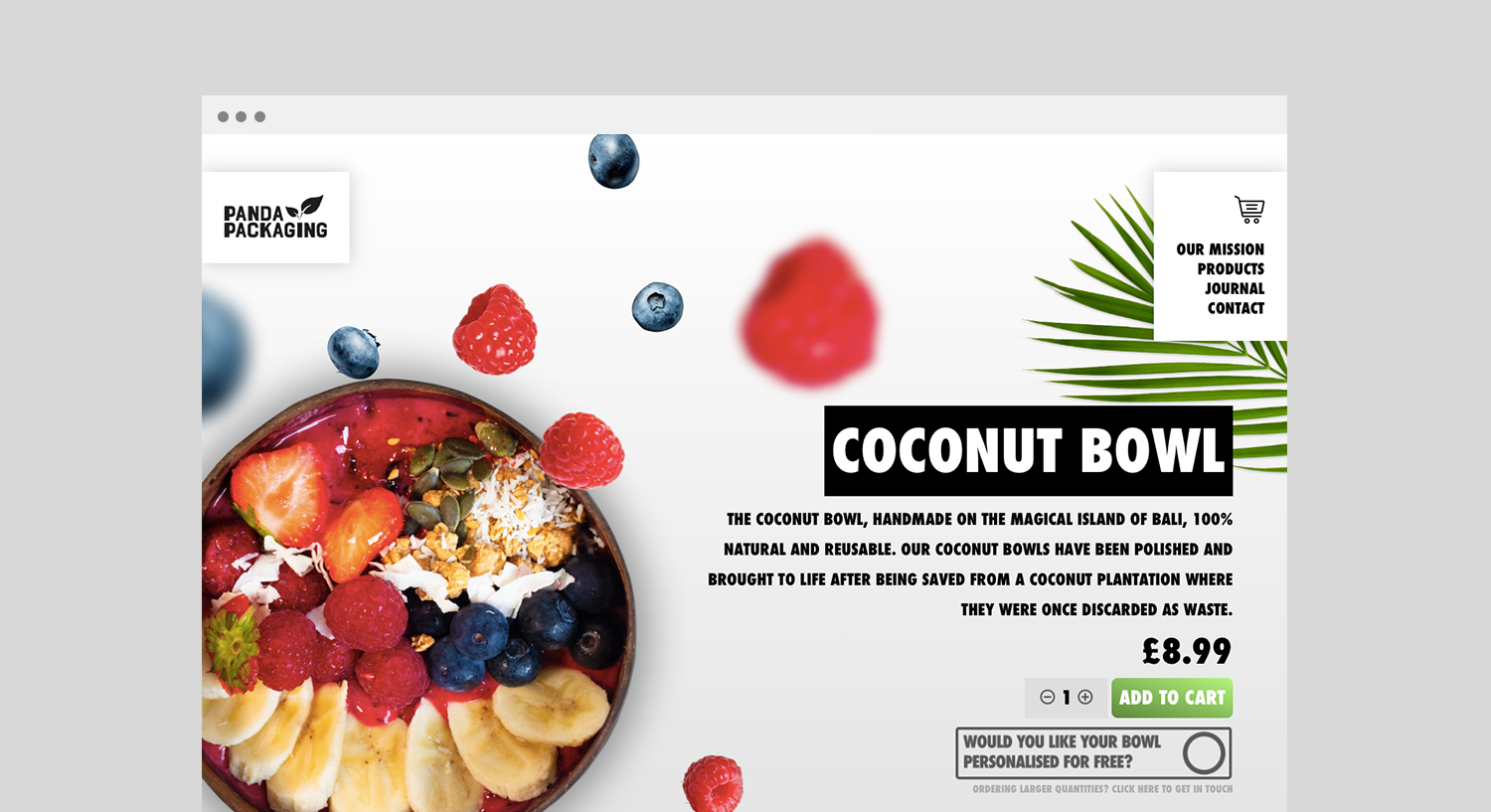 Brand Identity & Logo Design
Website Design & E-Commerce Development
Photography & Content Creation